I recently added a Lidar and reversed thrust to my plane but the flare stage is not performed.
The plane in fact once reached the flare point continues to sink to the ground and land much before the landing point.
I'm surely making a big mistake but I need some help to see it .
Since I use a Lidar I set Land_Flare_Alt to 1,5 meters and Land_Flare_Time to zero , basically to disable it but I wonder if Land_Flare_Time must be a positive value to engage flaring.
Here are my parameters
no flare 15 degrees.param (14.3 KB)
I did several tries and with a steepest angle things get worst , and finally the landing become a crash with a sink of 4,76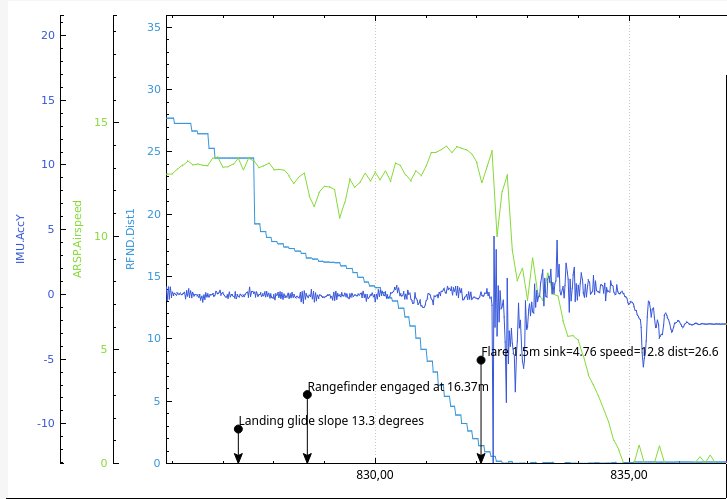 Airspeed is reduce by reverse thrust but did not reach LAND_PF_ARSPD = 9 and remains higher
I'm not sure Pre flare stage is engaged
Lidar is engaged at different altitudes is that related to EKF_RNG_USE_HGT ?
TECS_LAND_SINK = 0,25 but seems to be ignored.