The key in my opinion is to make sure your steering tuning is spot-on sot that way you can clearly tune the navigation and GPS settings. Once you get rid of the oscillations, then we can move forward.
https://docs.emlid.com/reach/antenna-placement/ tells me that you might want a larger ground plane to receive better satellite data. My Here+ and Emlid Reach RTK GPS units on my plane have very low HDOP readings, but they have a very clear sky and multiple constellations enabled.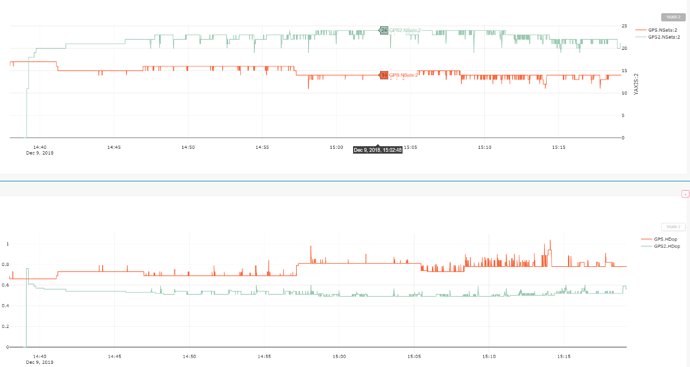 Here is yours: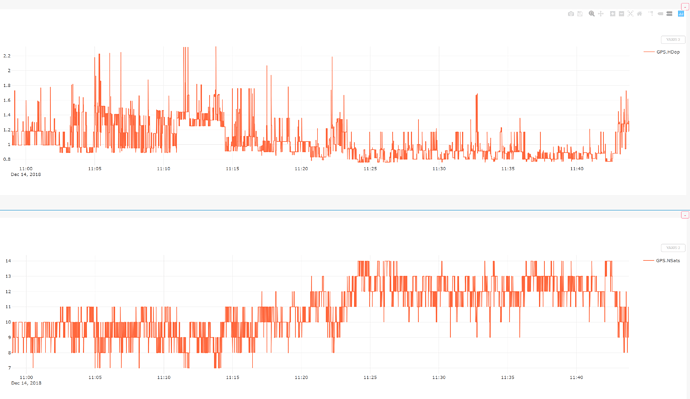 Regarding GPS readings, you might want to try different values for GPS_NAVFILTER. Try 8 and see if that makes any difference.
You might also consider adding an elevation mask to the satellites you receive because satellites that are low in the sky may be giving you bad position data. (GPS_MIN_ELEV). Try 20 to start.
To extract more consistent data from your GPS, it might also require turning down the position rate: GPS_RATE_MS to 200 or 250.
This in combination with changing GPS_GNSS_MODE might help you get more satellites. With the Emlid Reach M+, I know that GPS, GLONASS, and QZSS satellites could be reliably logged at 5Hz (200ms). If you added more constellations, you might have to turn down the logging rate to 1Hz (1000ms) or it would skip GPS events.
https://docs.emlid.com/reachm-plus/common/reachview/rtk-settings/