I have been trying without success to use ArduCopter on a 250 mm size quadcopter. It's actually a bit "dead cat", 200 mm across the props from side to side and 155 mm from front to back.
I've build several quads of sizes between 450 mm and 650 mm and they all fly well on the default settings. I realise that the settings have to be quite a lot lower for a small quad but I still cannot get it to fly without developing violent oscillations, particularly in pitch. I've tried settings that others appear to have used successfully but they don't work for me. Here's what I used on the latest flight (crash).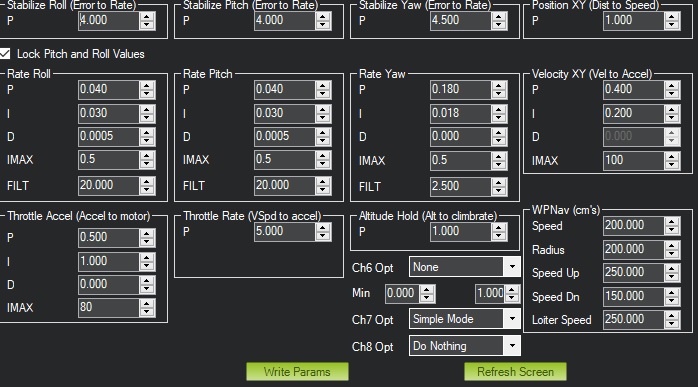 The flight controller is a Radiolink miniPix on an anti-vibration mount and running ArduCopter 3.5.5. The quad weighs 540g, and the motors are Emax MT1806 2280 kV with 3-bladed 5 inch propellers.