Hi,
I am using a hexacopter with CubeBlack mounted on a Kore Carrier Board, with a Herelink installed, which is flying normally up to some time ~7 minutes in loiter, after which the speed is slowing down (oscillating actually) to 1 m/s or so from 5m/s repeatedly. after looking at the dataflash logs, the message "EKF2 IMU2 Switching to compass 0", "EKF2 IMU2 Switching to compass 1" are appearing at each twitch, Apart from that, the log Auto Analyzer shows "Test: Compass = FAIL - Large change in mag_field (320.41%)
Max mag field length (1402.83) > recommended (550.00)
" .
The Slow Pitch oscillations worsens in Autonomous Modes such as RTL, and Auto.
The Logs can be found at https://drive.google.com/drive/folders/1Y1PGpt1vFF7pnHqw6ZTdYJ8OZCiHIXDm
And here are some Pictures from the Log Graphs.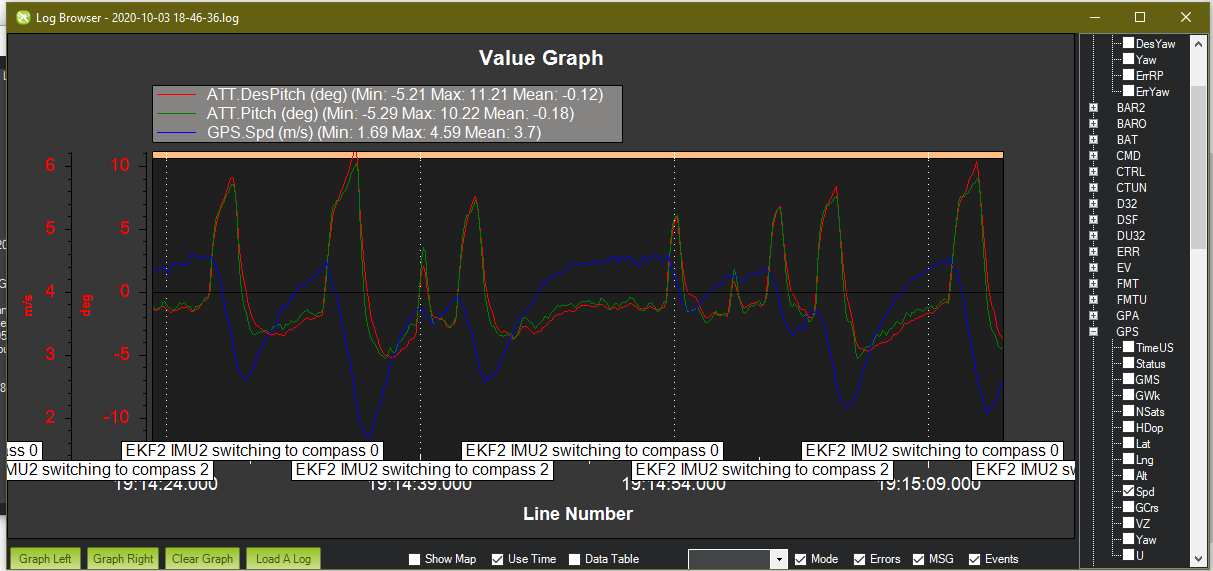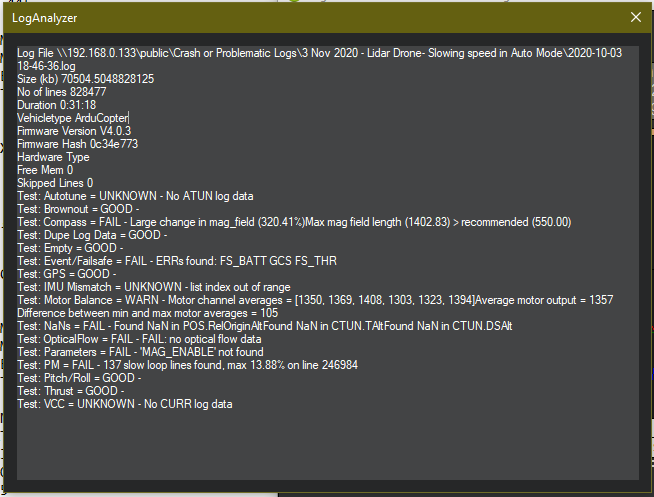 I am still not able to figure out what's been causing this, Please let me know how to resolve this issue, Thanks.