Hello people!
Yonah team has been out testing again. We managed to integrate another aircraft following our success from here , calling it Nemo5. We've been happily testing away.
However, on this plane, we've been having a problem: DesRoll appear to command quite wildy. Below is an example of how bad it is. We think that it results in some level of roll oscillations.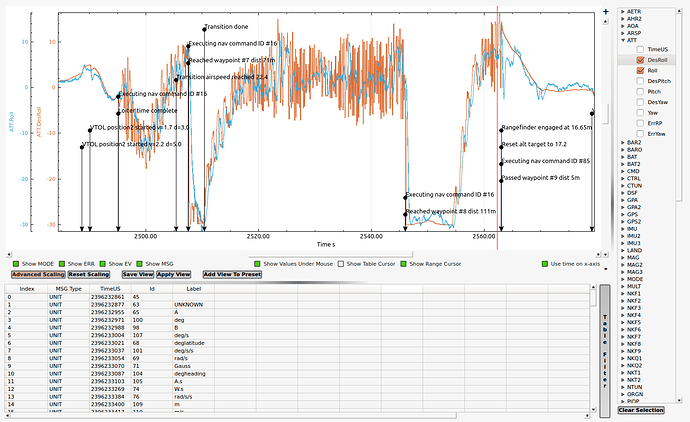 We've tried the following. Both worked to some degree in getting rid of roll oscillations but DesRoll is still commanding roll quite wildly. Both were done while in flight
changing NAVL1 from 20 to 26 (progressively)
changing RLL2SRV P from 1.8 to 1.6 (progressively) && RLL2SRV D from 0.18 to 0.19
Logs (we're using 3.9.8 arduplane
Would love some input. Thank you!
TC