This morning I ran two 20 minute flights of my recently built Quadcopter in an attempt to complete an autotune, but without success. Each 20 minute flight was configured to run autotune just for the roll axis.
Now I am trying to understand what the log data means from those flights and to try to figure out why autotune has been unsuccessful. According to the documentation, this is the data that is collected: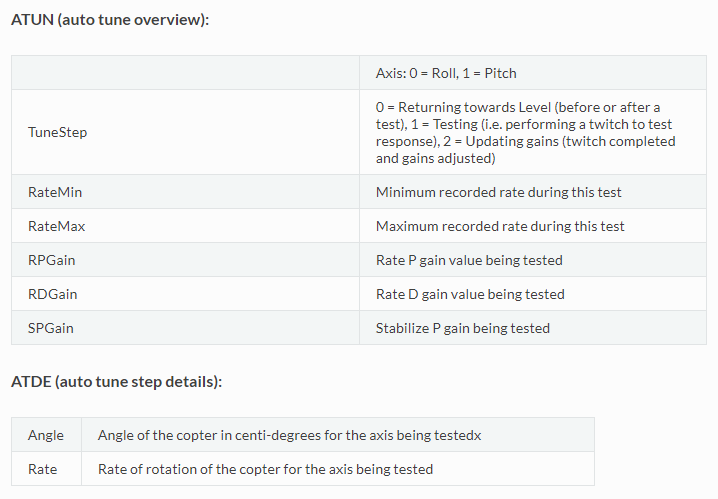 Which seems to be a little out of date, as this is what is available in MissionPlanner to analyse: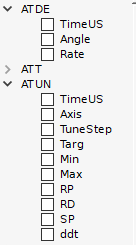 I have spent hours pouring over that data but have not been able to find any clues as to what might be preventing my Quadcopter from completing an autotune.
Here is a link to the log file (.bin file) from one of those 20-minute flights - https://drive.google.com/file/d/1kYjCmBeOtFn3_Bs7ne6bEuCBWKSUKRC8/view?usp=sharing.
I would be very grateful if someone could take a look at the ATDE and ATUN data in that file and advise me what it means and why the autotune does not complete. I don't understand what the data really means and what the messages about the autotune progress actually mean. There is a message about evey 2 seconds for the entire 20 minutes!