So, i have a bit of a new issue to solve - just tried out new props on the 7" model, replaced 6" gate breakers with 7" Cyclone T7056C, to increase efficiency and boost loiter time.
It is behaving acceptably, shows more vibrations, as expected, but flies ok. only issue i see now is that in both pos hold and alt hold mode when given command to descent with a stick down, it is very sluggish. i am not sure if it is overpowered to that level, i do not think so, but it wobbles a lot on the way down and descents very slow. with 6" props it was a smooth nice down movement, here it was a bit problematic to even get it down, like if it did not want to go.
in stabilize mode it was descending ok. so, not sure, will try to look but if anybody knows how to tune that specific part - here is a log segment where issue was replicated - first a stab mode with good descent, and then alt mode with sluggish descent.
i will look at it in the evening after work, any advice is appreciated.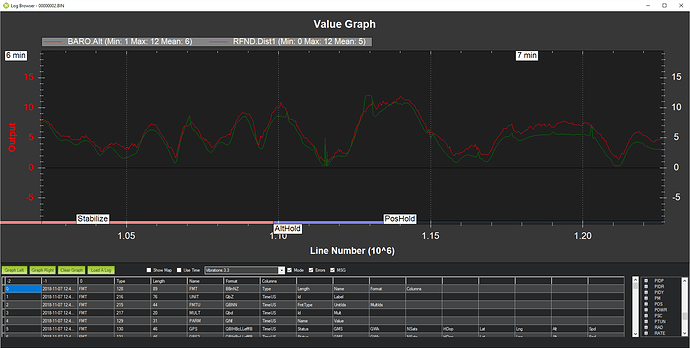 https://drive.google.com/file/d/1uP711skNml1m8TfqsVJhiasDJinEooxd/view?usp=sharing