Hello everyone,
I have recentely faced a problem with my new copter. It is about a control of the motors when voltage is higher than 14 volts. With this voltage my motors react on the throttle strangely. It does not rotate with its full speed at the full throttle, though its speed is increasing untill the throttle is about half way. I have tried to put a high voltage on a different controller with same software and it worked because the controller depicted 13.6 as input voltage(pixhawk cube V2). Therefore, the question is:
Is there anything(hardware or software) blocking the voltage? And if yes, how can I remove it?
Also, I don't understand what is happening with the logs, I have 7 A when the voltage is 16 V and more than 10 A when the voltage is 14 V.
I have tried to change the software of ESCs to oneshot, 150dshot pwm and some others. My ESCs are bheli32. Controller is Pixhawk cube V5.
As well, I cant check my Servo motor out on the failsafe folder, so I can't check if that is the problem.
How can I make it work?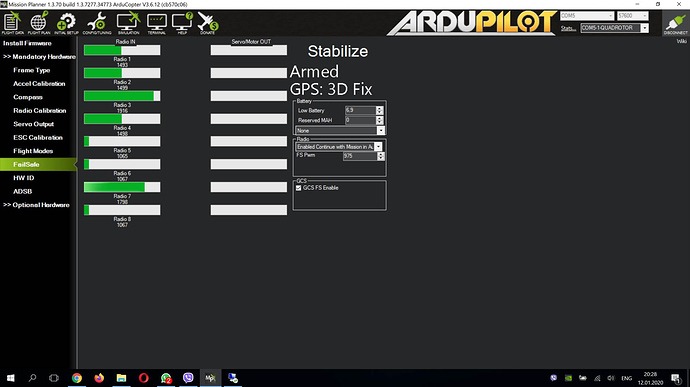 Did anyone face the same problem?
2020-01-12 20-02-40.tlog (268.8 KB)пепелац_dshot3.param (14.1 KB)