Hi,
After using 4.0.1 for few flights, I observed that it feels like there is lag on RC input. One time I just ARMED the drone and it got the RCIN failsafe and it DISARMED immediately (so there was a >500ms pause on RCIN).
After looking on to the log files, the RCIN logging was looking like it is not logging properly. I disregarded that and started to diagnose the problem as hardware problem by replacing RC receiver and simplifying the setup as far as possible, with no help. I also tested it by having just cube + carrier board + receiver and I got the same problem. Later I started testing if the AC firmware has a play on the problem and I found that AC 3.6.12 and AC 4.0.0 works well and the RCIN is not stuttering/pausing. But when I reinstalled the AC 4.0.1 it started to stutter again.
See the RCIN values where there is an arrow. In this image there is stutters from 100ms to 200ms.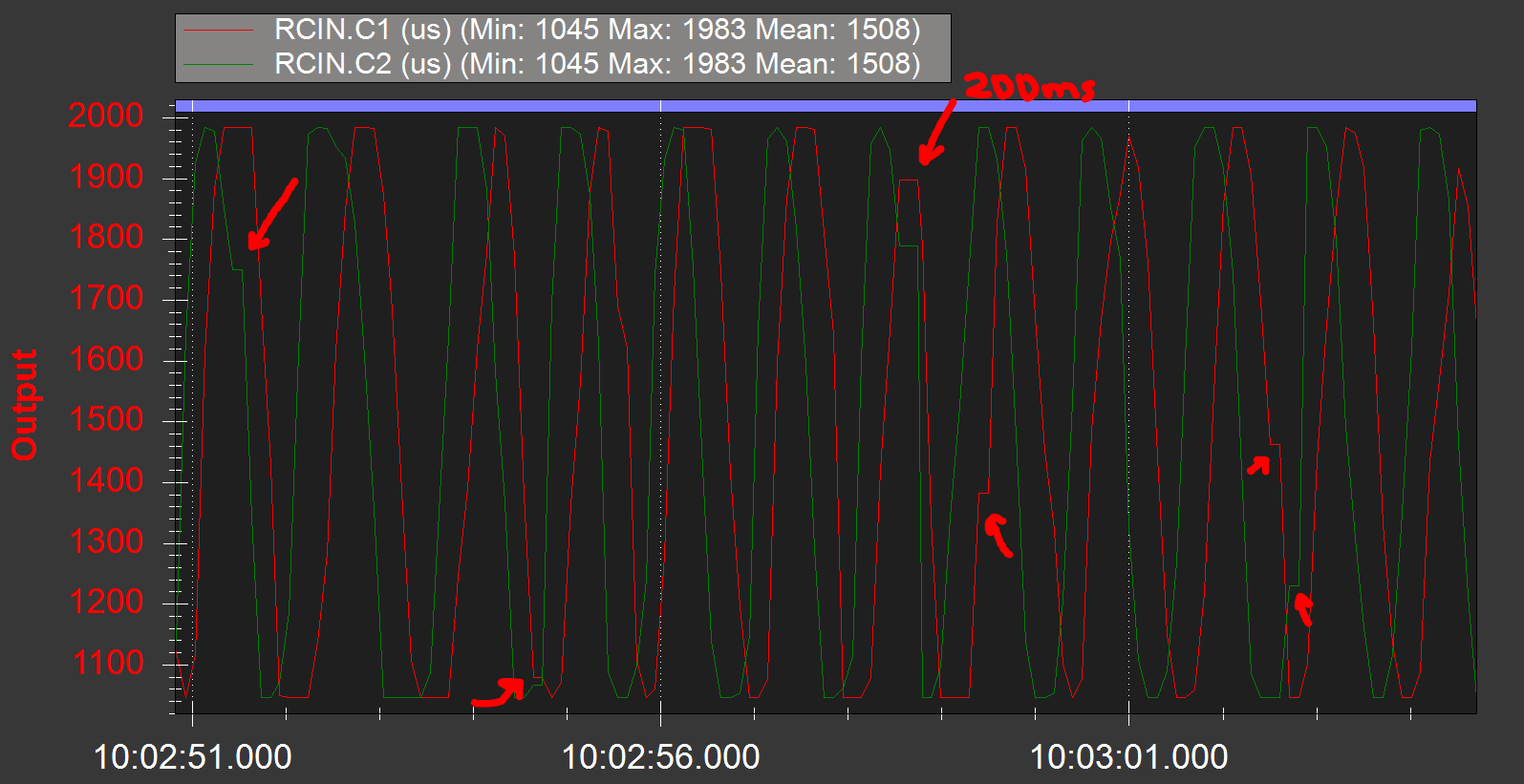 Here is logs from same platform running on different AC versions:
See RCIN channels 1 and 2. The RCIN is all good on 3.6.12 and 4.0.0.
You can download the logs from there, and check using MP, which shows the problem more clearly.