As part of a setup test, I had my TBS Discovery hovering in Loiter mode with a storage level battery until failsafe landing. After appr. 6 minutes, the quad turned slowly around the yaw axis, like half a round. After that, I tuned it manually and let it continue until the failsafe landing kicked in.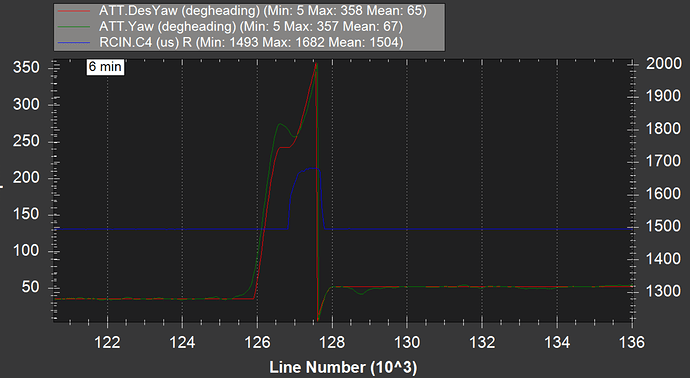 At first, I thought it might be a compass error, but the log shows ATT.Yaw and ATT.DesYaw follows along in the yaw rotation, so the change in yaw seems "on purpose" by arducopter.
Can anyone tell me why the quad turned?
Unfortunately, the log file is to big to upload, so here goes by a share service: https://we.tl/t-rePkWA5YJf