I can't get rid of a dead zone at the top of my throttle range.
I tried decreasing mot_spin_max, and it made the motors spin slower, but had the same dead zone.
I tried adjusting the mot_thst_expo and it didn't make a difference (It did change things, but the dead zone was still there).
My mot pwm min/max are 1000-2000. The min/max in the blheli configurator is the same. My transmitter is definitely outputting about 1000-2000.
Nothing seems to make any difference… Changing my transmitter to transmit 1800 as its max, while leaving arducopter configured with 2000 as the max does fix the issue, but isn't correct.
Can anyone help me figure this out?
I'll post a log and a graph…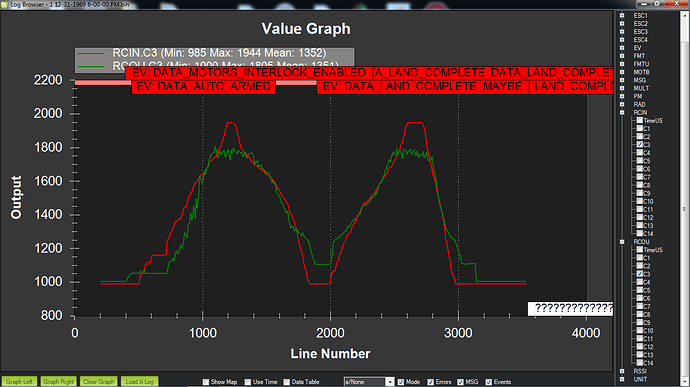 MotMinMax.bin
(116.3 KB)
Thanks