I am configuring a quadcopter with AC4.0.3, connected to MP via telemetry link. Everything is set up, but when I try to arm the copter the PreArm message "Waiting for Terrain data" pops up. The computer on which MP is installed has an internet connection, the copter has good GPS signal "GPS: 3D fix". And on the flight planning tab the SRTM height is shown for the whole area in which I'm planning.
I also attach a screenshot of the status tab. In this image you can see that the ground height of the home point is known, the distance between the drone and the home point is only 17m but still the ground height is unknown (ter_alt and ter_curalt equals zero) and there are 336 tiles to download.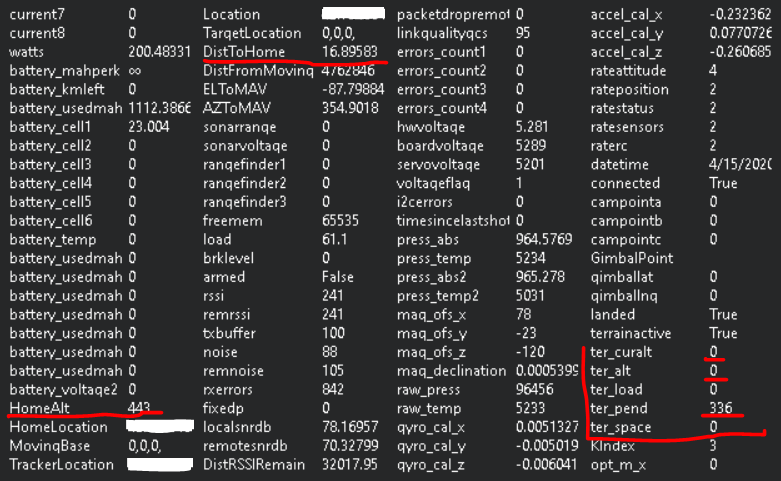 The only way I have managed to avoid this PreArm message and arm the copter is by deactivating the TERRAIN_FOLLOW parameter. But I would like to keep using this feature for the RTL mode.
Any idea how we can solve this problem?