Hello, I am using a PPM-enabled transmitter/receiver (https://www.amazon.com/dp/B07DPK9Q9X?psc=1&ref=ppx_yo2ov_dt_b_product_details) and I can't get the transmitter to show in Mission Planner.
The PPM pins are connected to the Pixhawk's RC pins in the right order (on receiver, white wire up, on Pixhawk, black wire up). I know the transmitter connects to the receiver because the light goes solid and I've tested the motors by plugging the receiver directly into the ESCs. I'm very new to drones so I'm probably doing something simple wrong, but I'm having trouble finding out what. Any advice? Thank you.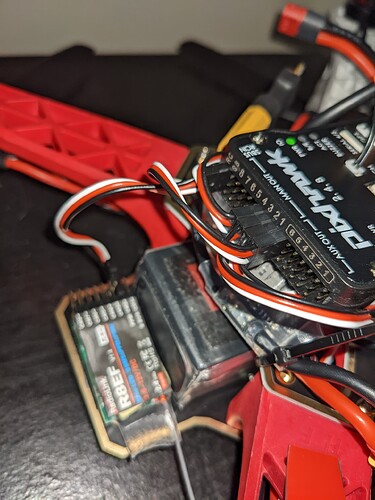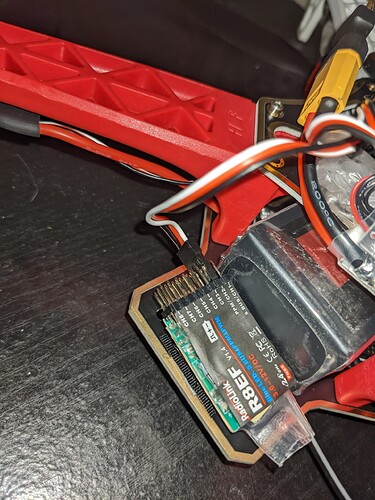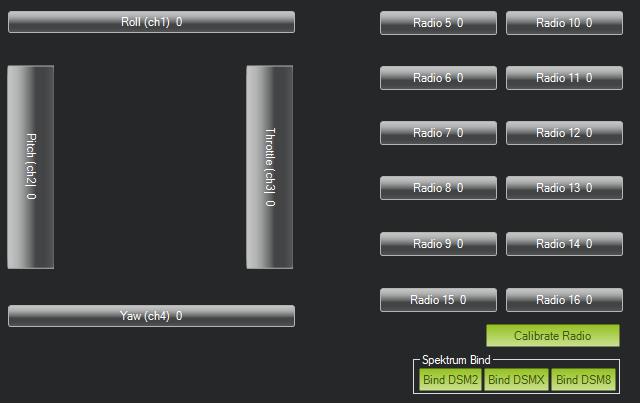 Edit: I figured it out!!! The receiver was not in the right mode. I started reading the receiver's documentation and figured out how to get it into PPM mode.