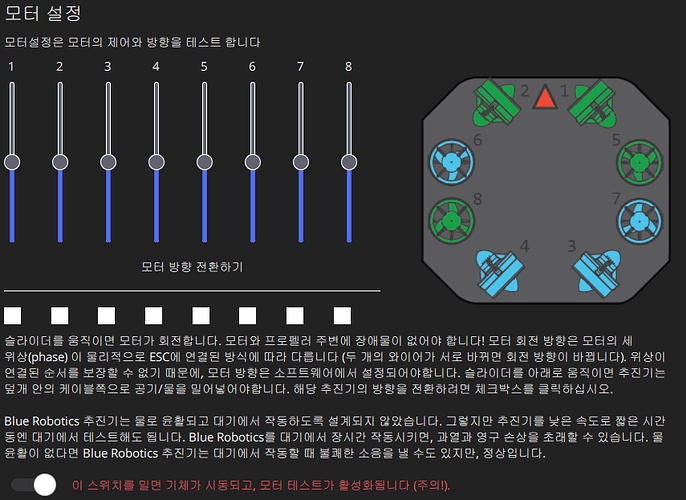 as you can see i installed the Qgroundcontrol in here to check my bluerov2 heavy upgrade set to check.
motors are working well, i checked 1~6, 8 motors in here,
but i cant see the motor 7 is working. i am looking for the solution, but i couldnt find the solution,
is there any one who can help me?