I've been following this for awhile and have a question. I've been flying an experimental Tri with Copter in a Pixhawk 2.4.8 with a wing on it, static mounted at 15 deg AoA, in an attempt to get an hour of flight time from it. It would be trivial to put tilt rotors on the wing and add ailerons to it: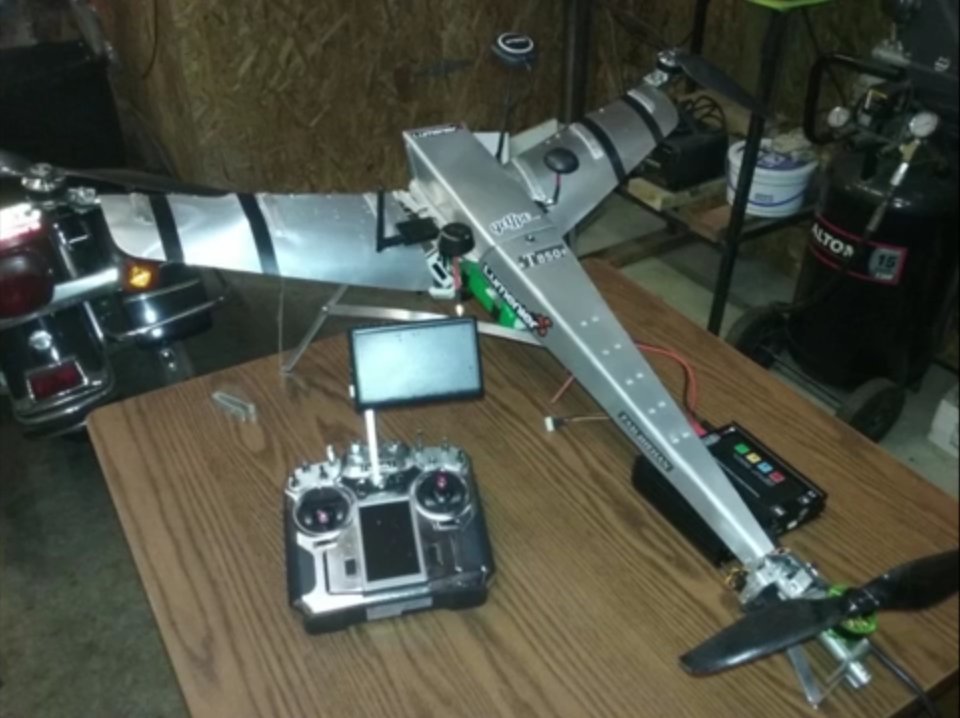 My question is, if I try this experimental ArduPlane code in the 'hawk with tilt rotors, does the current implementation of the code leave the tail rotor active for pitch and yaw control in horizontal flight? Or would it require the addition of horizontal and vertical stab's with control surfaces? I have experimented with taking it up to 120 meters altitude and cutting power and let it glide. I have perfectly acceptable yaw control from tail rotor drag with no power to the tail rotor in a glide. But no pitch or roll control. I kept adjusting the CG forward until it glides with no power, and have bigger motors and props on the wing vs the tail. Just bringing the throttle back up recovers it nicely from a glide.
Even if I could tilt the wing rotors ahead ~30 degrees I think it would greatly enhance efficiency and forward flight speed. Just wondering about the tail.