I'm posting this blog post as a branch from this thread:

That thread deals with tilt rotor support in Plane. A couple of us got to talking about a completely different topic of tilt rotor TriCopters. I'm working on a tilt rotor implementation of a winged Tri, based on these aircraft. I have two of these of different sizes built and test flown one with a Pixhawk, one with an APM2.8: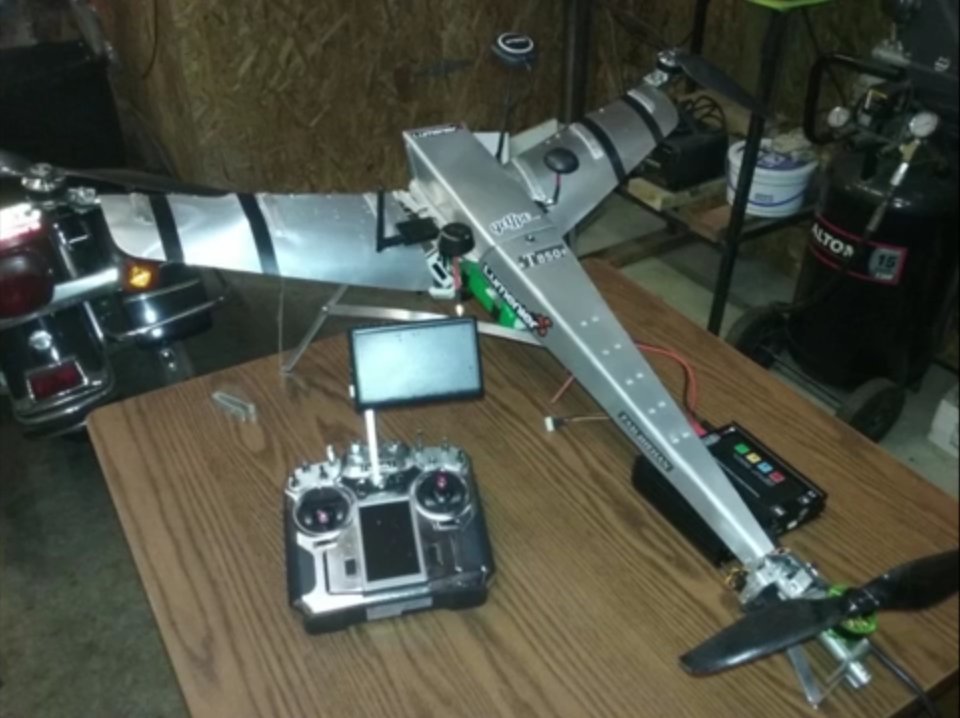 The current design goes from 19 amps in hover to 13 amps in horizontal flight @ 10 m/s, using fixed wing and rotors with the wing mounted at static 15 deg AoA and a forward pitch attitude of 9 degrees.
My goal is to design an airplane with VTOL capability, based on a winged TriCopter. Two different tilt rotor designs that I'm experimenting with:
1.) Add collective wing rotor tilt to the winged TriCopter design, using 30-40 deg forward tilt for enhanced horizontal flight performance. Based on testing I've done so far, should be able to be flown with Copter without the addition of any new flight modes, with seamless transition. Will only require some code for automatic rotor tilt as the aircraft transitions from hover to forward flight, and back.
2.) Use collective and differential wing rotor tilt, with full-ahead collective. Eliminate the tail rotor servo with the addition of conventional fixed wing control surfaces for horizontal flight. Will probably require new flight mode(s) for transition to horizontal flight, and transition could be somewhat hairy. Going to require a lot more development work, because vectored thrust Tri's have never been done with ArduCopter (that I know about).
As I make progress, or have the epic crash testing it, I'll post the relevant details here.