When I rapidly reduce the throttle on my RC controller from say 100% to 50%, The rover will occasionally slam on the brakes, come to a complete stop momentarily, then continue forward at 50% throttle. I've been playing around with the Throttle PID settings, but can't seem to fix this. Any suggestions?
Build specs:
Autopilot: Pixhawk 2.1
ESC: Sabertooth 2x60
RC Controller: Taranis QX7
Transmitter: FrSky X8R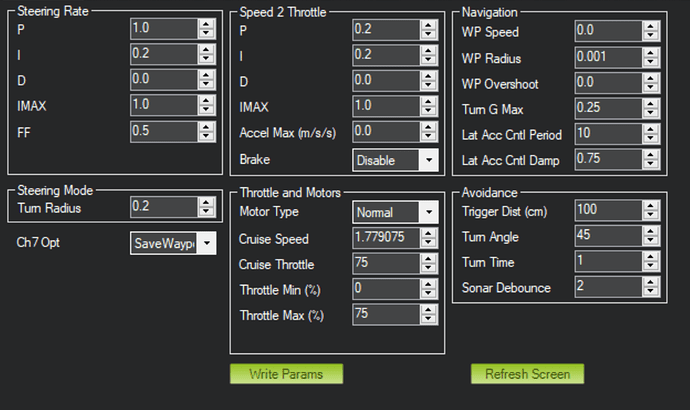 Servo Output:
SERVO1_FUNCTION = 74
SERVO3_FUNCTION = 73

PLEASE HELP!