Hello, I'm trying to implement Throttle Based Dynamic Notch setup for the first time. Could someone please take a look at the graphs I have generated and see if more work is required? I have folllowed the Ardupilot documentation until the post analysis part.
Here are my graphs before the harmonic notch filters were set:
Before: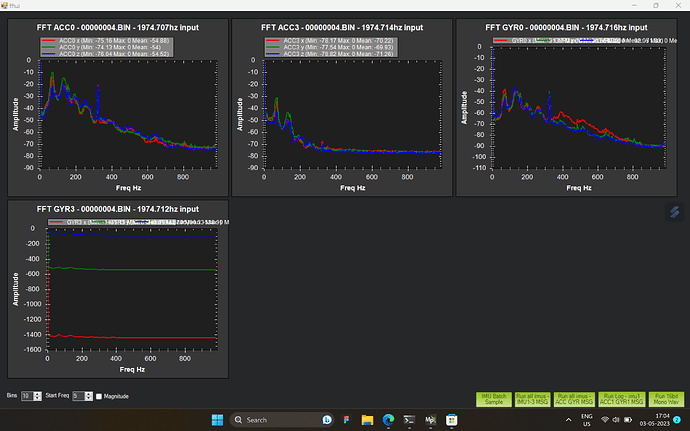 After: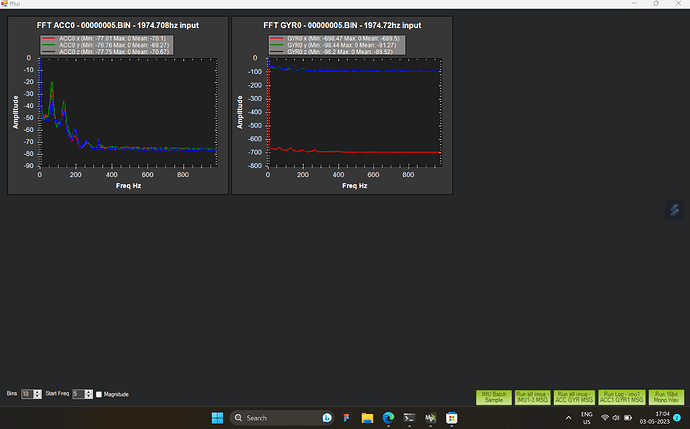 Parameters:
INS_HNTCH_REF : 0.31 (from log file. hover thrust)
INS_HNTCH_FREQ: 70 (from graph in the before screenshot. I could see three harmonic pics at roughly multiples of 70)
INS_HNTCH_FM_RAT: 0.9 (track 10% below hover throttle)
INS_HNTCH_BW: 35 (70 / 2)
i could see that the graphs peak were lower on the amplitude scale. So i would assume I had some success. My question is, is there anything else I could do to get better results or is this okay?