Flight controller used: pixhawk 2.4.8
Firmware version : Arducopter4.2.1
LiDAR in use: TFMini-s (not TFmini !)
Symptom: Even after wiring to the SERIAL4/5 port and setting various parameters according to the official documentation (Benewake TFmini / TFmini Plus lidar — Copter documentation), the TFmini value ( sonnar range) remains unchanged at 0 on the misson planner.
Also, the relative altitude that can be checked on QGC does not behave according to the distance between LiDAR and the ground. Since I am using brand new TF-mini and connectors , I think it is the software that has the problem, but what could be wrong?
Here is the screenshot of mission planner. The "Sonar range" is always 0.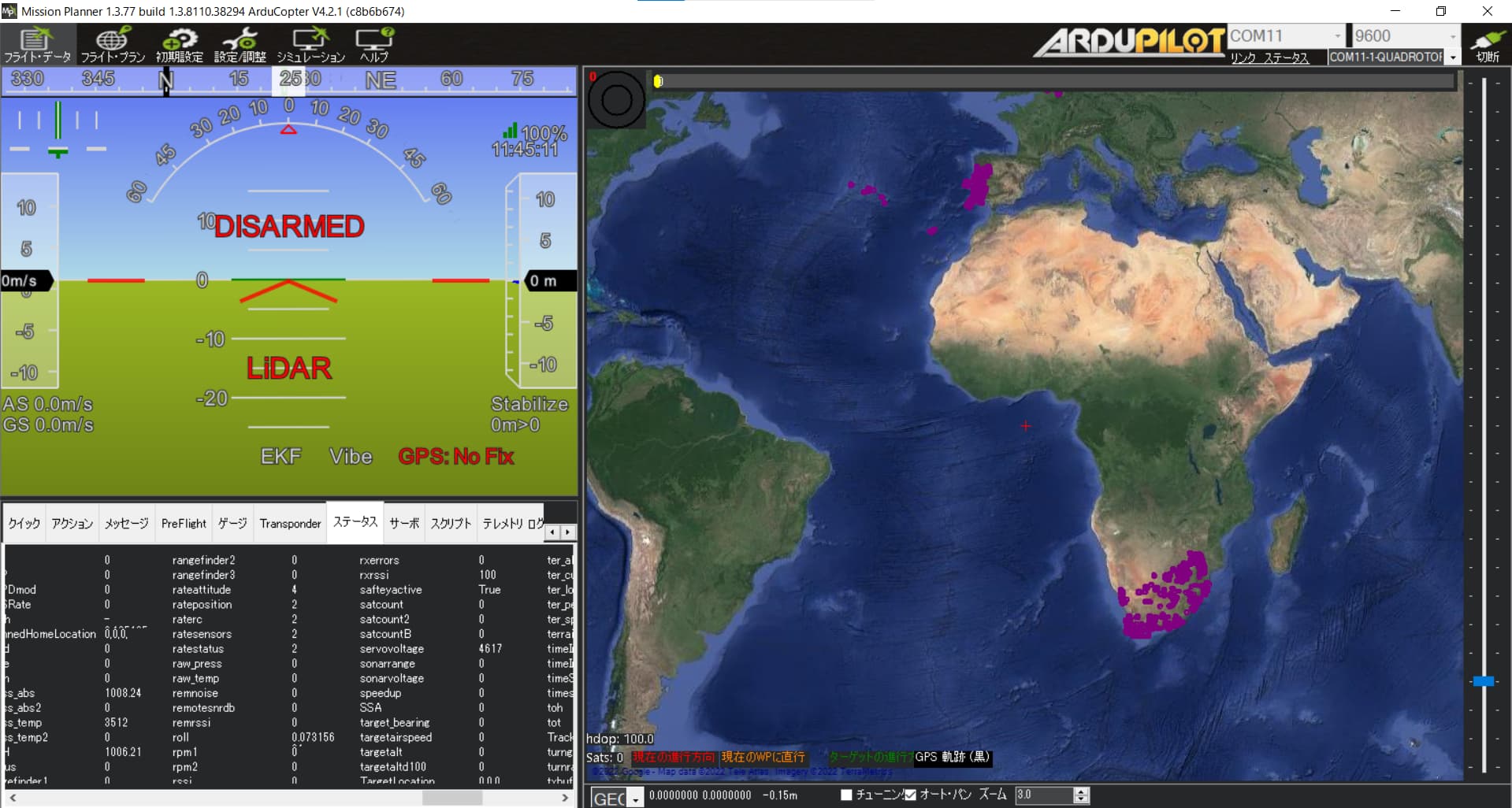 P.S. The problem looks similar to TFMini Plus LiDAR Distance Sensor not working with Pixhawk 2.4.8 - #20 by saintofinternet ,so I tried using I2C as in this thread, but still doesn't work😢.