I have an OmnibusNanoV6 with rangefinder TFMini running Copter 3.6 with Chibios.
To use rangefider im Mission Planner I change "Relative" to "Terrain", see screenshot below.
When Uploading the WPs I get error Message "MAV_MISSION_UNSUPPORTED_FRAME".
Is there a reason why terrain following with spline WPs is not supported in this configuration?
How can I make it work?
It is working fine on another copter with mRo X2.1/Chibios.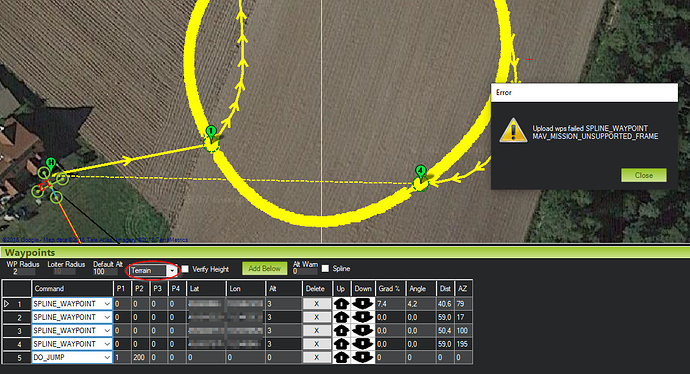 Parmeter:
20181101-OmnibusNanoV6.param (14.0 KB)