Hi,
trying to use terrain following in missions, I think that it could be enhanced (or maybe I did not understand everything). I use a downward facing Lidar and when it is out of range, the mission goes into Failsafe if the next waypoint is of type Terrain (I mix relative and terrain waypoints in my missions which is maybe not recommended). Why not using SRTM as a backup as long as the Lidar is out of range and switch back to Lidar as soon as it recovers good distance measures ?
My second question is regarding Terrain waypoint behavior : when my copter comes from relative altitude waypoints, it has a strange behavior at the last relative alt waypoint before the terrain waypoint : It stops and turn around at this relative waypoint before going back to the next waypoint which is the Terrain one. I don't understand why the goes did not just follow the mission path.
In this example, 10 is a relative alt waypoint at 8m and 11 is a Terrain waypoint at 5m: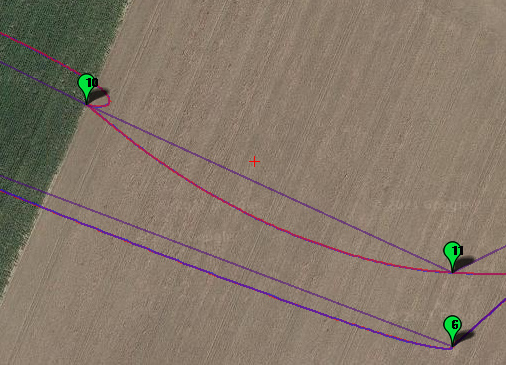 You can clearly view the back turn on 10 instead of continuing normally to 11. Maybe is it because I use Spline waypoints ? The Plan looks like that at this point: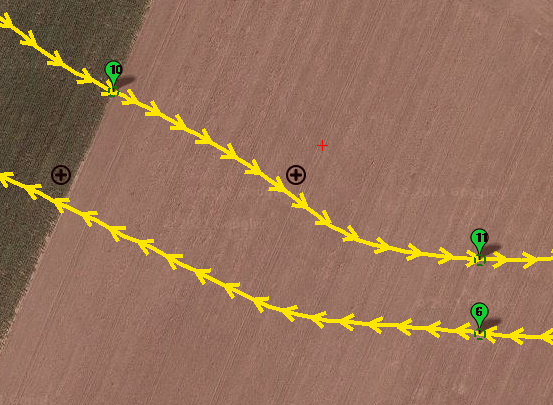 Thanks for any help on understanding that.