Hi,
we are running 3.6-rc10 on a PixRacer build (the default NuttX firmware version, nothing custom built), with an TFmini LiDar. This is controlled by an onboard computer running dronekit. The onboard computer arms the drone, does a takeoff, and then flies to some waypoints, basically making the drone do a survey. This works quite well… usually.
Sometimes the drone does not takeoff normally, but instead spins up the rotors very slowly. Until it reaches the liftoff point, in which case it shoots up into the air, way above the altitude I specified with dronekit-python. Below is a screenshot of the log for a normal takeoff, and a overshoot takeoff.
Overshoot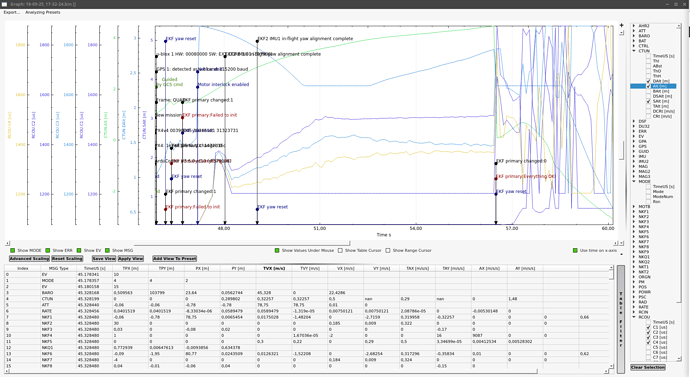 Normal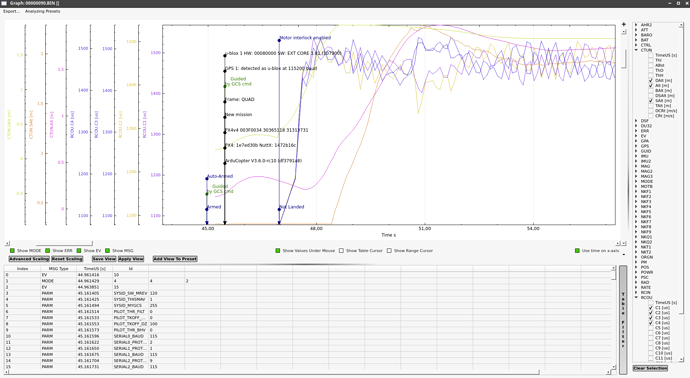 What we observed is that the CTUN.Alt starts increasing, without any sensor actually reporting an increase in altitude. I have not looked at the code yet, but expect this to be related to the observed behavior.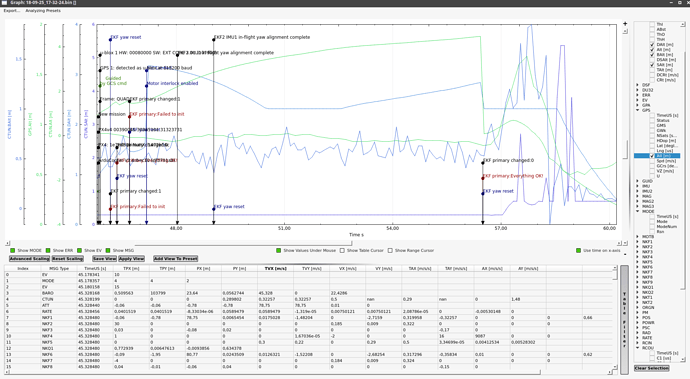 Has anyone a good explanation for this? Is this a bug, or are we doing something wrong?
What I can say for sure is that the altitude I set in dronekit-python seems to be "interpreted freely" at best by the drone. But I think this is an unrelated issue in dronekit. In the long run we will probably have to switch to mavproxy for scripted drone control.
Any help is appreciated.
Full logs:
Overshoot: 18-09-25_17-32-24.bin (248.5 KB)
Normal: 00000090.zip (576.3 KB)