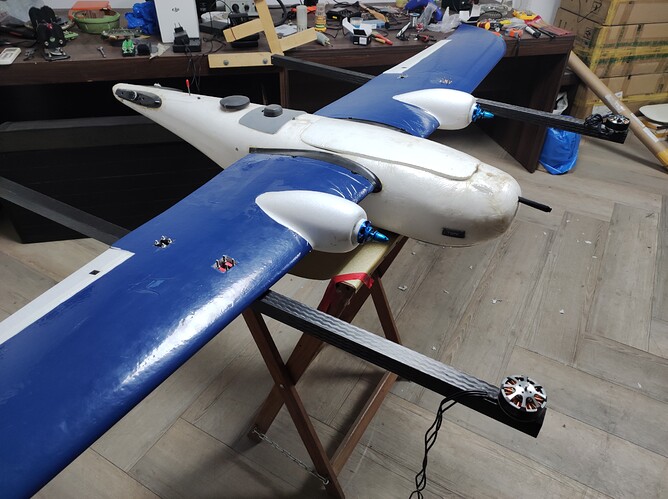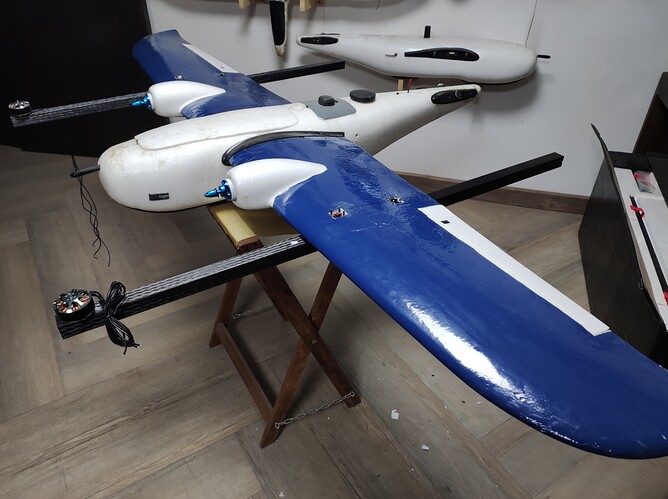 Mounted both vtol arms on the wings and front vtol motors.
Next step is to cut the vrol arms after determination of backward motors location based on CG.
I have a couple of questions:
How much wing twist should be allowed? Currently, on application of approximately 3kg force on one side of vtol arm, the back side deflects about 2 to 3 cm.

How do the front vtol motors effect the forward thrust motors when the front vtol props cover approximately half of the forward prop when viewed from the front? The current installation barely fits 12x12 inch APC props.
I apologise for hijacking this thread but it seems trivial to start a new thread when all the great minds are already in this thread. If im out of line, kindly let me know so I may move this to another thread.