Hi there,
I've been having some issues whilst trying to tune the steering PID for the AgileX Scout Mini rover, where the achieved PID deviates so far from the desired PID at times that it changes the direction of travel, whilst also nominally tracking the desired PID…
I have been following the steering tuning document by I believe @rmackay9. I have had to perform the tuning in 'auto' mode, however, due to the desired PID never being shown when tuning, only the achieved PID is shown. As such, I've been having the rover attempt to reach 4 waypoints in a small-ish box pattern.


My PID tunings haven't really gotten past the FF as a result, apart from one attempt with P and I of 0.01 (just to see if anything changed).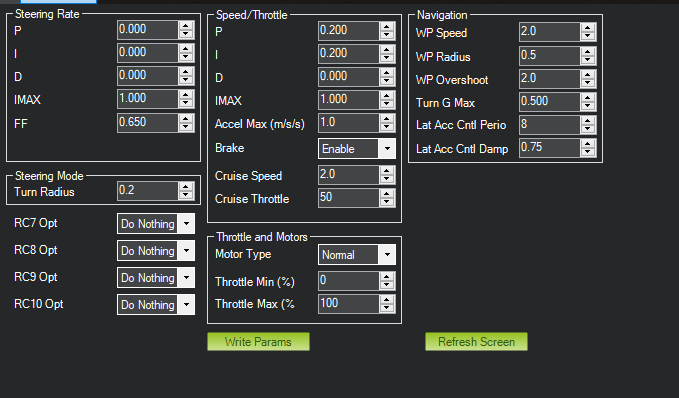 I've tried to search for similar issues, but none of those I saw had this sporadic behaviour. Would anyone have an idea about why this would be occurring when tuning in auto mode?
Thanks for any help/advise you guys can offer!