FW 3.4.3
Mission: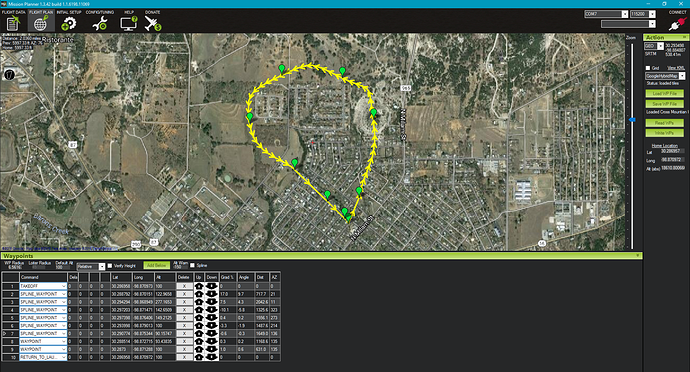 The following picture is the mission Waypoints (dark) and actual (green):


Why is there such an altitude difference between programmed and actual?
I used the "verify height" selection on the initial programming.
Even the logs reported I flew no lower than 100 feet above home but video evidence shows differently.
Especially the 4th spline waypoint where I almost hit some trees because I was much lower than 100 feet.

2016-12-17 15-28-10.bin (3.3 MB)
2016-12-17 KMZ.zip (140.3 KB)