In conjunction with this topic:

Took the F550 out on a one way (take-off/ land) spline mission going downhill following the road.
Initial altitude was 150 feet (45.75m)
This time, I used terrain on drop-down to plan.
Also had the altitude warning set for -150 so it would allow me to plan going downhill that much from home.
3 minutes later, I had to gain manual control because it was quite obvious the craft was no longer at 150 feet.
I attached the log.
https://1drv.ms/u/s!AprfPj_G_uQcmohRDV7dwNmpHfDVng
Also attached the pic when I took over auto control.
On 14:37:04 is when I switched according to the log.
No way I was at 150ft.
And finally attached the waypoint file.
FM1888.zip (326 Bytes)
Doing the math (which I was never good at) at the point of regaining control, there was only -183ft difference between takeoff (higher) and the area of landing.
Mission Planner telemetry said I was 151ft below home.
But the log shows I was -43ft
Obviously not 150 ft: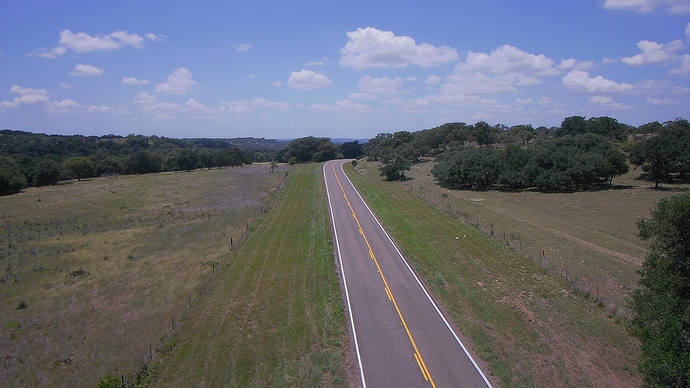 Same thing that happened on the December 17 loop flight described in the link first posted- first spline waypoint mission…barely cleared a grove of trees when altitude was set at 125ft.
And this effect most likely contributed to a quad I lost recently - sent out on a mission and never came back.
Apparently the crash disrupted telemetry and I cannot track it down for further investigation.