I'm trying to tune my skid steering rover following the wiki steps ( http://ardupilot.org/rover/docs/rover-tuning-throttle-and-speed.html ) but I have some problems.
In this video
there is the graph piddesired-pidachieved with the following parameters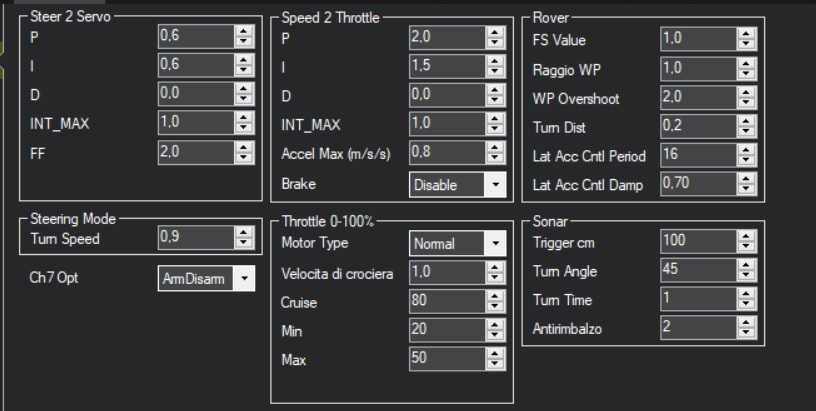 I notice that the piddesired values change only when I use the steering lever, why does it appen?
how can I improve the behaviour of the rover?
I also noticed that the parameter gcs_pid_mask has values ​​that refer to the left wheel and the right wheel, these values ​​are related to the pid tuning of the skid steering?
thanks