I want to find the way to manage the OSD / CRSF Parameters screen from the Mission Planner.
Eventually I would like to extend the MP's Onboard ODS editor to setup the screen items in WYSIWYG manner.
Now in PM the OSD5/6 screens are only could be setup via raw settings, but the main settings (GRP, IDX, TYPE) are magic: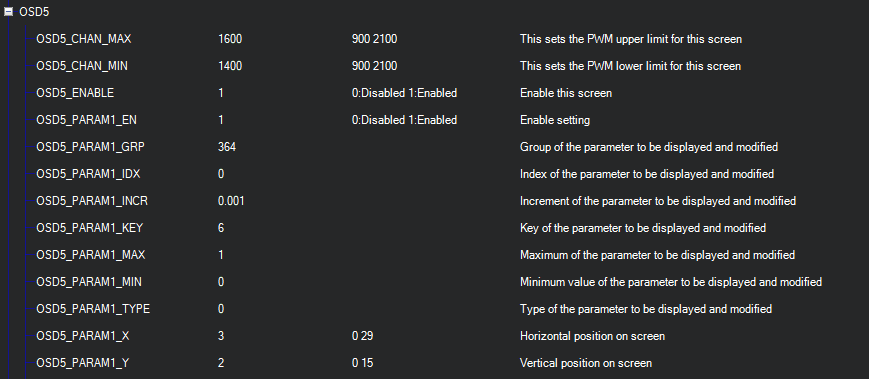 There are also another ways to configure. Though this also doesn't look very user friendly.
So the questions are:
Is it possible to know GRP and KEY of any parameter on MP side? Is this information is passed with mavlink or it's internal to FC?
Where can I see how MavProxy does the osd param-set action?
Thanks!