This Discussion Thread is a continuation of the original Discussion Thread, "Rugged ArduBoat for Mapping Applications", that was originally located in the DIY Drones ArduBoat User Group.
Forgive the mess that is the control box, I'm working on trying to find a place for everything, but some of these power wires…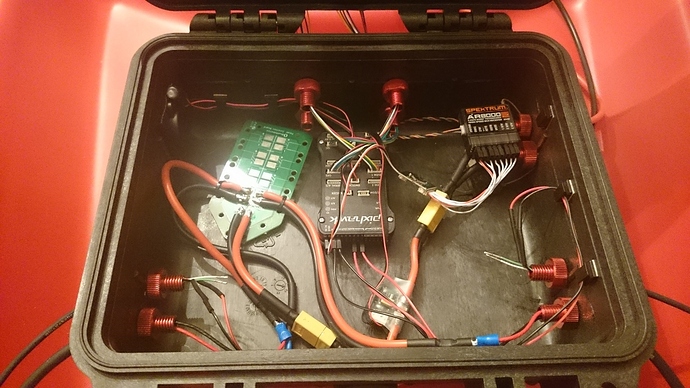 I got everything working with the exception of one of the thrusters and I can't figure out why. Here's a rundown of what my issue is:
As per the Rover instructions, I have the left (port) thruster plugged into Servo1 and the right (starboard) thruster plugged into servo 3.
I have skid steer OUT enabled.
When I increase throttle only the right thruster rotates.
When I reverse the PWM wires going to the Pixhawk, only the left thruster rotates.
This leads me to believe I have an issue with RC1 PWM output. Is there a parameter I missed in my setup?