Hi, I am new to the ardupilot plateform and I'm having a bit of trouble with my rover's navigation.
I'm working on a project where I need a skid-rover to follow a path made out of waypoint in a polygon. We bought aion robotics's R1 model and have a reach M2 onboard and a reach RS2 as the base. The challenge here is that we need the rover to complete a parcour with a precision of 10cm and less so our external payload can take good magnetic mesures.
My problem is:
When I'm doing a simple path where the waypoints are at 0.5meters at least from each others, the rover seems to be very precise, but whenever I try to reduce the "distance between lines" (from the simplegrid auto-wp option) at 0.3 meters and under, the rover starts being unprecise and not follow its path.
Here is some pictures of 2 "not so bad" attempts I made today, with wp at 0.5meters min from each other: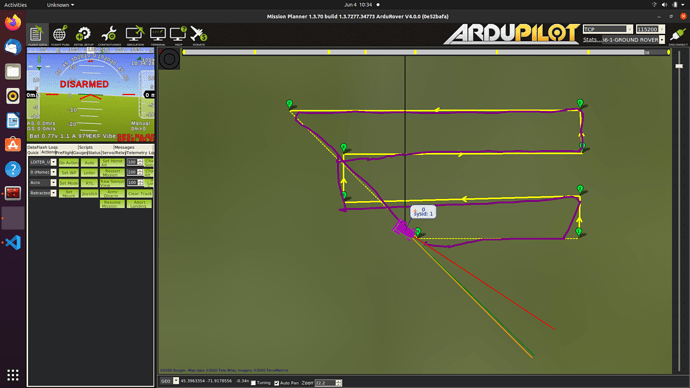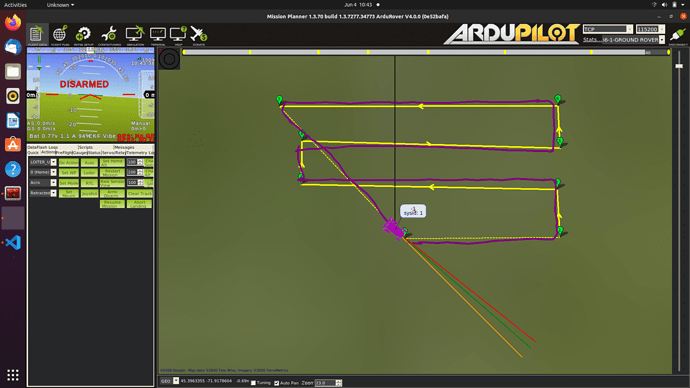 And here is what happens when I reduce the "distance between lines":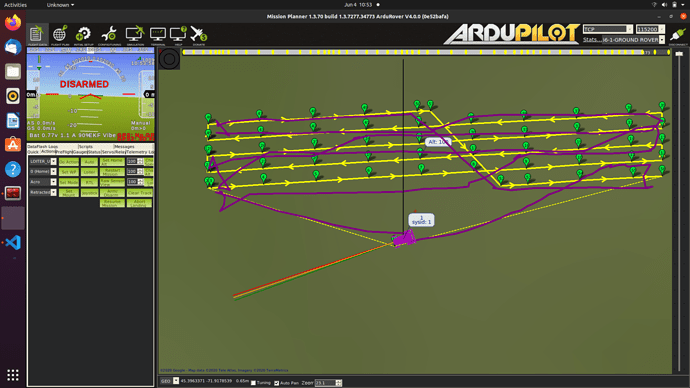 There are 2 binary files from today's test, and the first one has a bit of MANUAL movement since I was tuning the steering pid:

If you have any suggestions or if there is something wrong in my post/rover-configurations, I'm all open to hear it!
Thanks a lot