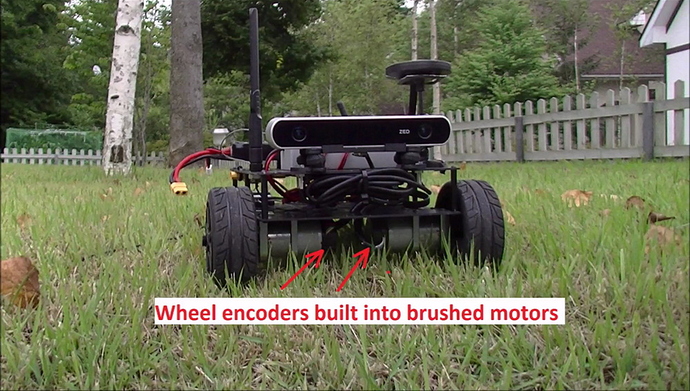 ArduPilot Rover has been undergoing some rapid improvements lately. The latest step forward is support for AB Wheel Encoders. The wheel encoders "A" and "B" signal wires can be connected to the AUX OUT pins of a Cube (or Pixhawk) flight controller and then the rotation of the wheel can be observed. Paul Riseborough has enhanced the EKF so that it can consume this data much like it does Visual Odometry data meaning we have yet another way to do autonomous missions without a GPS.
Wheel encoders are quite inexpensive and are often built right into brushed motors (which we have also added support for recently). Here is one example motor from Pololu.com.
The setup details are on the Rover wiki here.
The wheel encoder support along with a number of other enhancements will be released with Rover 3.2. We haven't set a date for the start of beta testing but I would expect that within a month or so.