Have one of those small Revo minis here and I am trying to activate SD card logging.
Firmware on the board is
https://firmware.ardupilot.org/Plane/stable-4.1.7/revo-mini-i2c/
BRD_ALT_CONFIG is set to 0
LOG_BACKEND_TYPE 1
LOG_BITMASK 65535
LOG_DISARMED1
LOG_FILE_BUFSIZE 16
LOG_FILE_DSRMROT 0
LOG_FILE_MB_FREE 500
LOG_FILE_TIMEOUT 5
LOG_MAV_BUFSIZE 8
LOG_REPLAY 0
Wiring of receiver, GPS on RC input and SSD1306 on Flexi port ok and working.
Using the same SD card adapter as shown and wiring between oplink port and adapter identical to pics in
https://ardupilot.org/plane/docs/common-openpilot-revo-mini.html?highlight=revo%20mini
8 GB SD card is formatted in FAT32. But the card stays empty.
hwdef.dat defines SPI3 with PC10 SCK, PC11 MISO, PC12 MOSI and PB3 CS as showing here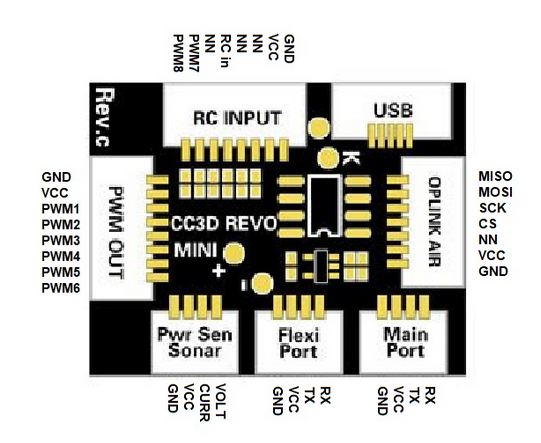 Could someone here please enlighten me.
br KH