Why is there a change in RCIN when I am on an auto mission? Sometimes but not always this leads to massive RCOUT levels. In this case, my plane flew a barrel roll and then recovered. But what causes this if I am not touching my sticks (I swear I didn't!)
Blue line is RCIN (should be stable) Red line is RCOUT. Here I expect the autopilot to do it's thing - but what about the peak?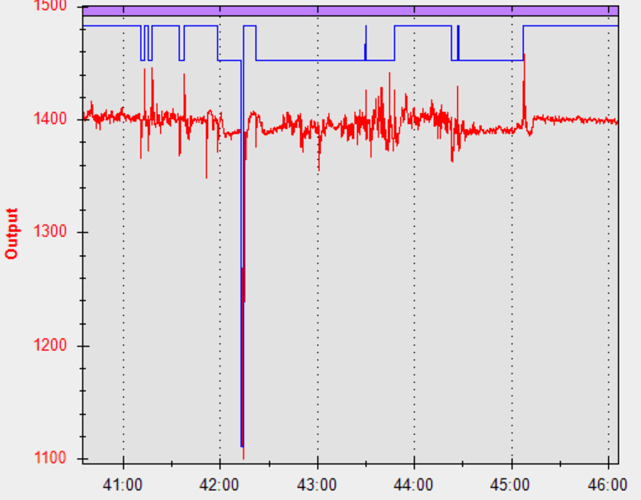 Binary logfile is here
The event I am interested in happened at 11:42:12.
Please note: this is a flying wing with throttle on RC1 and elevons on RC2 and RC3.