Hey guys, I am building a project for my mechanical engineering senior design course. We want to build a 4WD rover that will have 2 tilt drone props to allow it to suck to walls when climbing. Here is a picture of something similar. One main difference is that the 4 wheels will have independent motors to drive and steer, rather than relying on the props for all movement.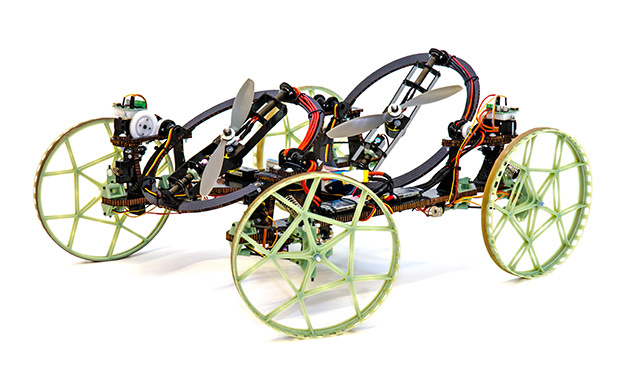 This video shows how the props will help it climb.

Will this be possible to control the gimbal/props while driving and steering the rover? I can't seem to find any similar projects. I also need to include several actuators and sensors onboard, will I be able to customize controls to allow me to program and control these?
Thanks everyone! I am still learning about Ardupilot so I appreciate any help.