Following my posts here and here with linked logs I found that what I preceive as strange altitude behavior is related to the range finder desired altitude DSalt.
When throtteling up the rangefinder DSalt increases faster than the Dalt. So when stoping the ascent DSalt is still way high and the copter continues to climb further until rngfnd1_max_use_hgt (20m)
After aborting a descend within rangefinder range, the copter decelerates and then climbs back to the altitude where I released the stick.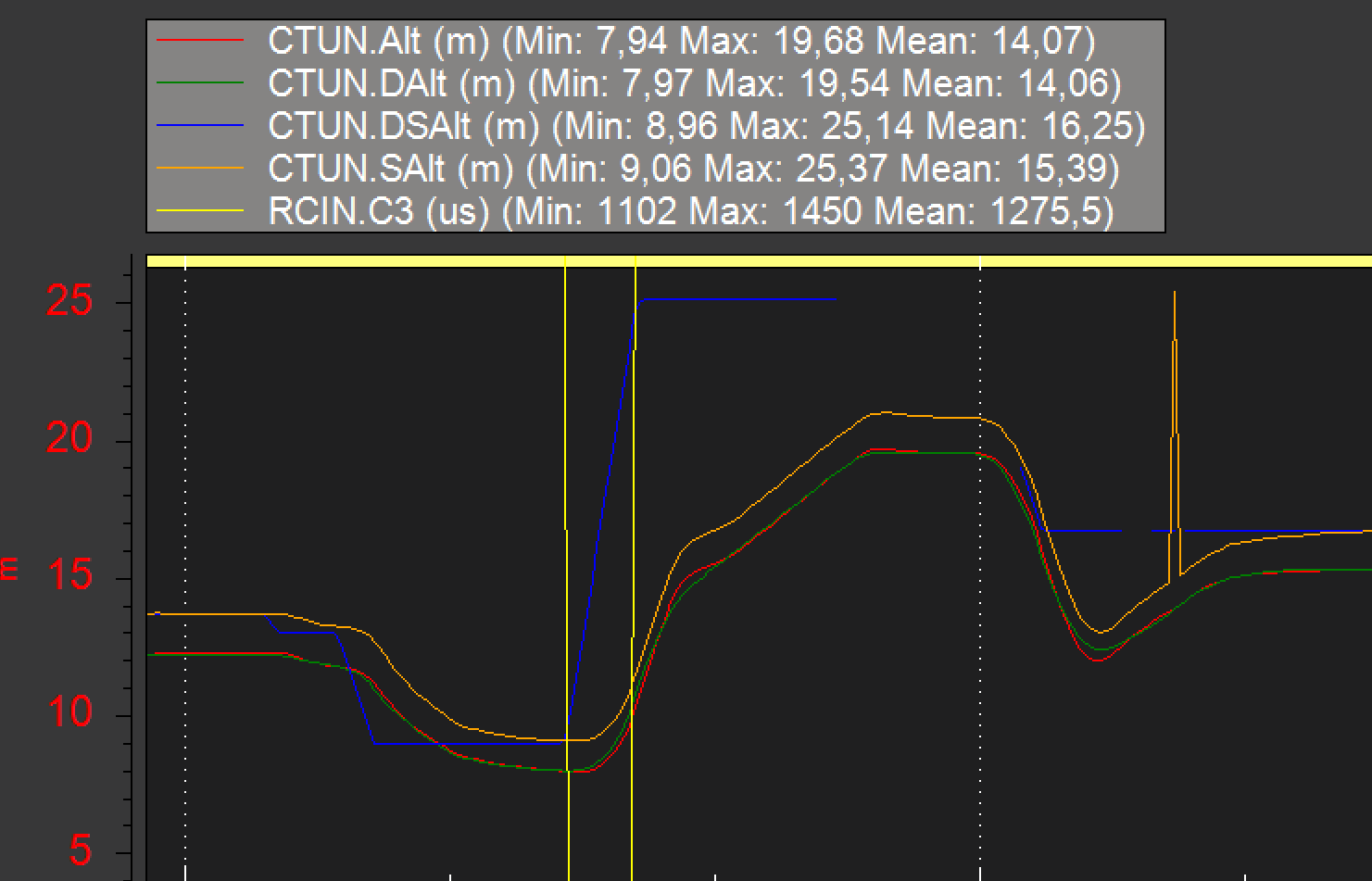 Above maximum rangefinder height the copter stops ascents/descents nicely without ascent overshot or descent bounce back.
The faster the vertical speeds, the more pronounced these issues. Is this considered normal? Copter 4.0.5