Hy guys,
I am having what it seems are random RC inputs during AUTO mission, not coming from the pilot finger action. I will give you a couple of examples.
Here you can see a Channel 1 (THROTTLE) input pike of 100 PWM in the middle of an AUTO mission. Not a big deal, since throttle would not affect the mission.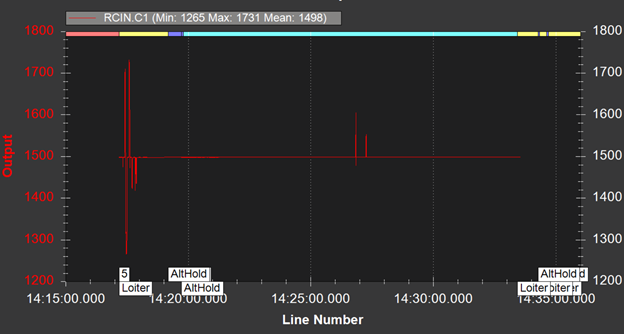 However, here you can see a Channel 2 (PITCH) input pike of more than 200 PWM, which actually translate in a sudden Pitch turn of almost 20 degrees, during the takeoff event in an Auto mission !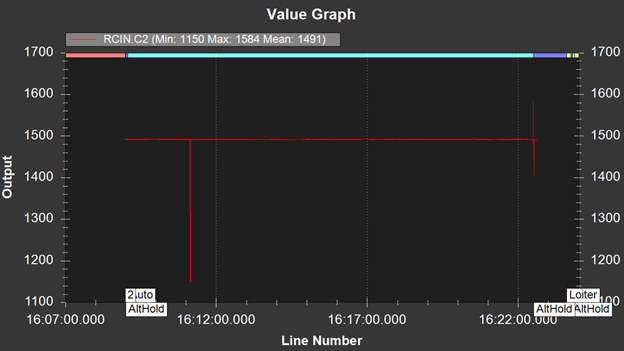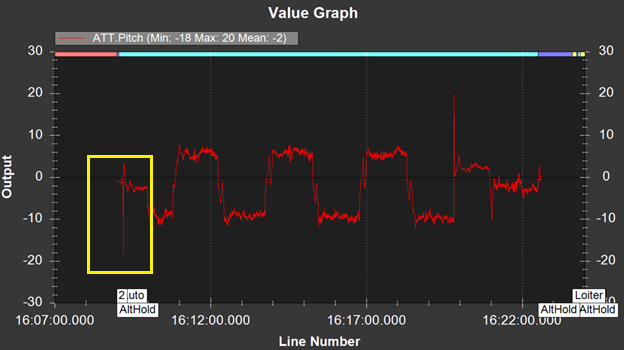 I am using a Frsky Horus X10S with a X8R via SBUS, running OpenTX. Have anybody experienced something similar? What would it be the reason and the fix?