I was reading Radio Failsafe — Copter documentation and I'm not exactly sure what the highlighted phrase means (refer to photo). The minimum throttle as in the lowest throttle possible or IDLE pilot wasn't touching throttle?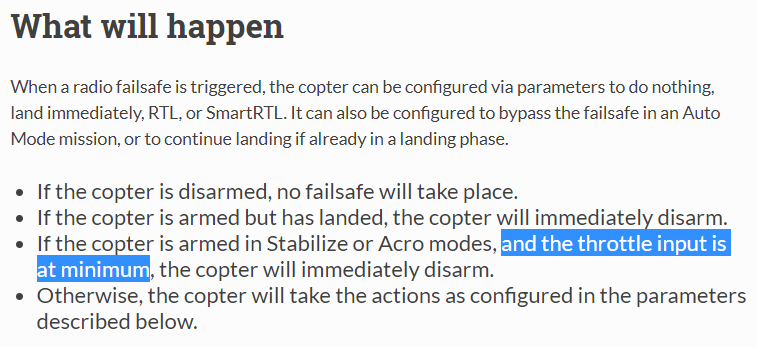 I also read in the video that if failsafe is disabled, the drone will maintain its last known throttle value. Does this mean that if I was piloting it to travel in a direction, and my controller dies, it continues to travel in that direction?
I'm wondering if there is a configuration where I can have my Quad simply disarm while in Stabilize mode, or simply maintain balanced throttle as if it has just been armed before launch.
Any clarification is greatly appreciated.
@rmackay9