Hello,
When flying a Quadplane (Pixhawk, ArduPlane V3.8.0beta5) mission in AUTO mode, transition from VTOL to FW resulted in very high pitch and roll angles (with wind about 4 m/s) at about 50m of altitude. Aircraft is saved by changing mode to "QHOVER" and landed safely.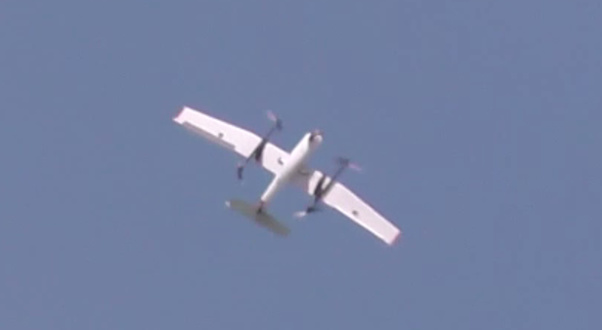 I dont have DataFlash logs due to "No IO Thread Heartbeat" error, but .tlog and videos (from ground and from onboard camera) are provided below.
TLOG: https://we.tl/XvwpnEK9Q5
Ground Camera: https://youtu.be/KU2FtkbCICE
Onboard Camera: https://youtu.be/WCSC9HqdnOI
I see that before transition started, the aircraft was hovering fine in the wind with attitude oscillations (Pitch: -12deg, Roll:13deg). When FW THR (% 100) is applied, attitude changes very fast (Pitch: 23deg, Roll:-25) and reaches up to very high values (Pitch: 61deg, Roll: -121deg) with the help of the wind.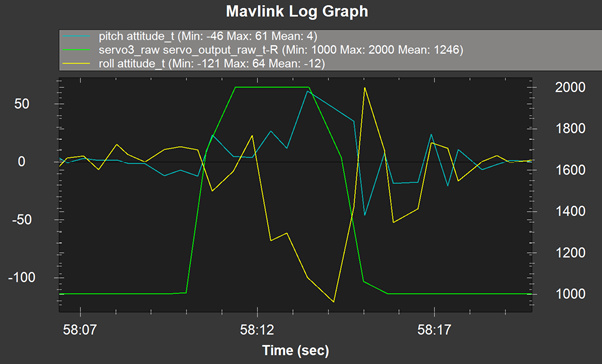 So, my suggestions are;
Angle and angular rate limits may be defined before switching to FW, in order to ensure that the aircraft is not moving prior to applying full FW throttle.
Instead of applying full FW throttle instantly, a time interval may be defined so that throttle rises gradually, as in shutting VTOL motors with Q_TRANSITION_MS. This would also decrease power demand at the beginning of the transitions and improve altitude loss due to instant voltage drop.
Any other opinion?
Best Wishes,
Ferit.