hello guys,
I'm trying to get the altitude back using the soanr built into PX4flow,
I use as OcPoc zynq mini hardware,
when I activate the sensor with mission planner, I connect the flight controller with the mission planner,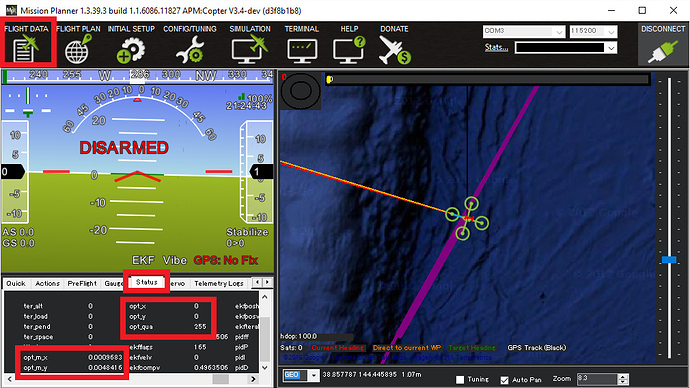 I can't even get opt_m_x, opt_m_y and opt_qua in the status list
someone can help me please !!!