Hi,
I'm doing several tests with I2C Airspeed and I'm with a behavior I can't explain.
After the boot and warm up before enable airspeed the elevons was always flat. Now after I enabled, flight and calibrated the Airspeed the left elevon is always 20 degress ± up and right elevon is flat.
This is the expected behavior for auto/fwb flight modes ? If I change to manual mode both elevons are flat.
I was debugging this and is the controller sending a pwm pulse over the mid servo value. I calibrated several times accel and gyros and the same behavior is happening, if I disable the airspeed the elevons are flat too.
This is the manual mode pwm: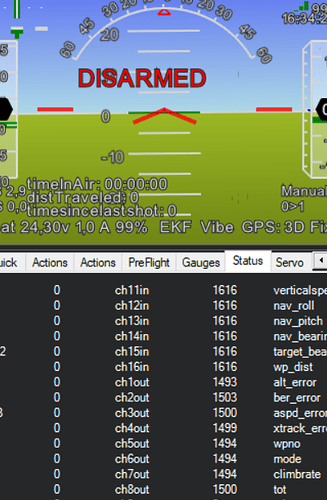 And this is on auto mode: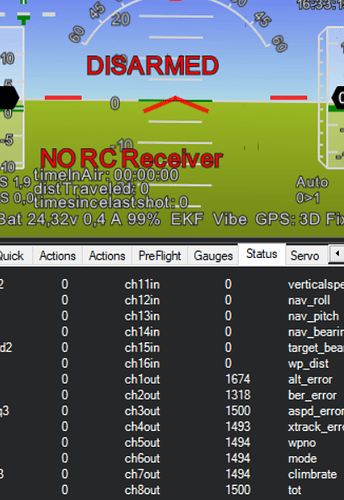 Regards.