Hi all,
I am running some PPK tests with M8T modules using patch antennas for base and rover (Drotek and CSG Shop).
The data, i.e. the ardupilot_dataflash.log.obs and the ubx raw data can be processed with RTKPOST. However, I only get a float and not an integer solution. Unfortunately, the resulting *.pos file coordinates are very "noisy" and less precise compared the GPS data logged directly in the dataflash log.
The screenshot shows an example.
Blue: GPS coordinates of the *.log
Orange: processed coordinates of the resulting *.pos file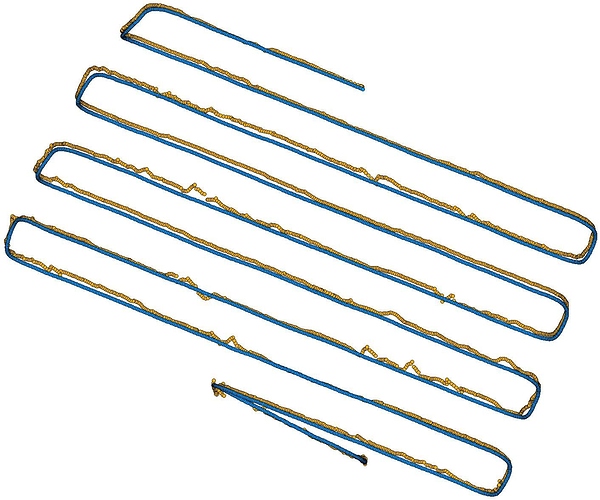 I guess the problem is a combination of antenna, ground plane and interference. My question is if anybody managed to get an integer fix using M8T modules with patch antennas on rover and base?
Best regards,
Thorsten