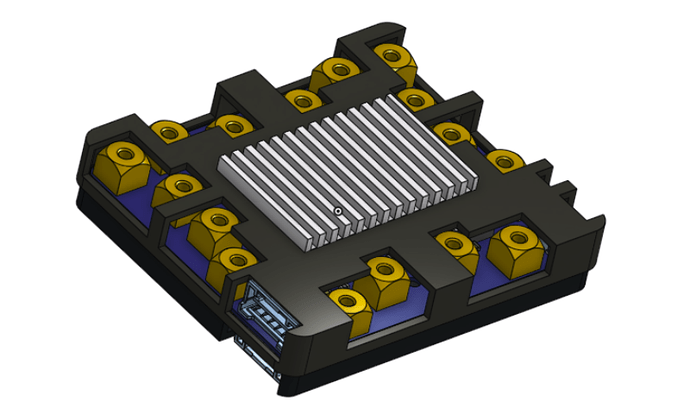 I am working on the power module system with ON / OFF switch. I can see a big need for ON / OFF switch to cut the power without disconnecting battery each time from the system, especially on big drones I noticed a spark when I plug the battery each time to the connector. To make life a little bit easier and safer I designed a High Voltage 40V, High Current 100A Power module with ON / OFF switch which cuts the power from battery completely.
Also, I added Power distribution to the same PCB to make assembly easier.
I have added 6 motor connection each motor line can stand 60 A
2 x Battery connection with two different voltage / current measurement. I used two Hall sensor, one for each battery, to get the precise battery reading.
Added 2 separate 5v out to power the pixhawk / Cube autopilots.
12 V out and connector for ON/OFF switch.
Will be available in Dronee Store soon