yes I want 25mw while disarmed. and switch to 200mw and 1000mw with a 3position switch. the vtx support 25mw,200mw,600mw,1000mw.
I need to see more than this. Need to see from the beginning until it starts alternating 400 and 1000
Ok the first problem is that the VTX is lying - in tramp it says it only supports a maximum power of 600mw. We won't set anything above the maximum reported by the VTX. So try using 600 instead of 1000 for your 3-pos switch.
it works now for now. the OSD still flashing but I can't the led statue changes on the VTX. I will try another VTX with tramp. thank you for doing all of that.
Hello @tridge ,
I just upgrade my QUADPLANE from FW 4.2.3 to 4.3.1 and almost crashed due to some issues.
Could you please take a look on my new post here:
Thank you very much for your help.
My best regards,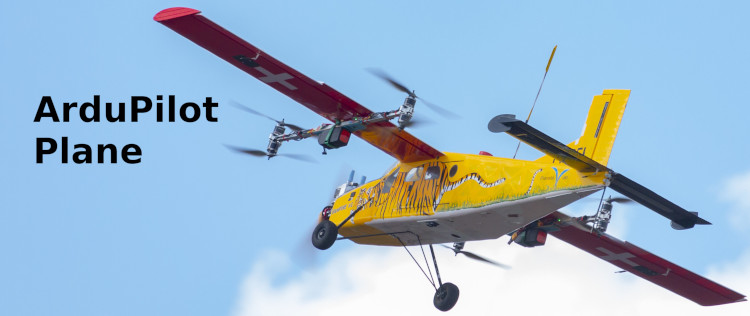 I've just released plane 4.3.2beta1. This is a minor update with a few accumulated fixes since 4.3.1. The changes are:
ARKV6X support
MatekH743 supports 8 bi-directional dshot channels
Pixhawk1 boards support MS5607 baros
SpeedbyBee F405v3 support
DroneCAN Airspeed sensor support including hygrometer readings
Pre-arm warning if multiple UARTs with SERIALx_PROTOCOL = RCIN
Siyi gimbal support
Arm check warning loses duplicate "AHRS" prefix
AtomRCF405NAVI bootloader file name fixed
BRD_SAFETY_MASK fixed on boards with both FMU safety switch and IOMCU
Compass calibration continues even if a single compass's cal fails
Gremsy gimbal driver sends autopilot info at lower rate to save bandwidth
Invensense 42605 and 42609 IMUs use anti-aliasing filter and notch filter
OSD stats screen fix
RC input on serial port uses first UART with SERIALx_PROTOCOL = 23 (was using last)
RunCam caching fix with enablement and setup on 3-pos switch
RTK CAN GPS fix when GPSs conneted to separate CAN ports on autopilot
fixed yaw rate for fixed wing autotune
Happy flying!
Thank you Andrew,it just simply keeps getting better and yours and the teams work is superb