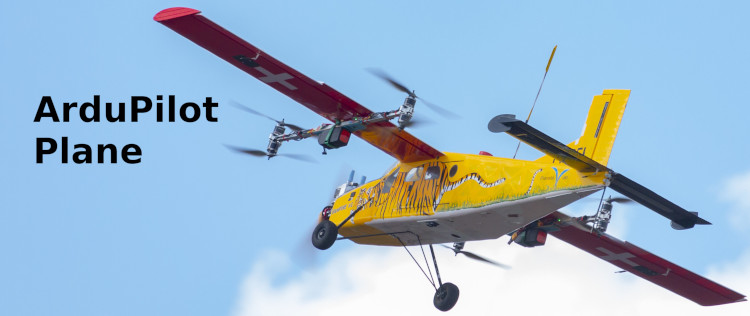 I've just released plane 4.3.0beta1. This is the first beta of the 4.3.0 stable release. There are a lot of
changes since the 4.2.3 stable release. Key changes are:
added new boards AtomRCF405NAVI, KakuteH7Mini-Nand, SkystarsH7HD
added bi-directional dshot for several new boards
EK3_GPS_VACC_MAX threshold to control when GPS altitude is used as alt source
EKF ring buffer fix for slow sensor updates
EKF3 source set change captured in replay logs
numerous gimbal support improvements
improved RemoteId support
SecureBoot support with remote update of secure boot public keys
crash_dump.bin file saved to SD Card on startup (includes details re cause of software failures)
several new pre-arm checks (AHRS type, scripts, terrain)
numerous scripting improvements
fixed scripting restart leaking memory
Benewake H30 radar support
BMI270 IMU performance improvements
Logging pause with auxiliary switch
TeraRanger Neo rangefinder support
support for both AMSL and ellipsoid height in most GPS drivers
Custom controller support
parameter defaults sent with param FTP and onboard logs
Sim on Hardware allows simulator to run on autopilot
added Q_LAND_ALTCHG parameter
added climb before QRTL for safer QRTL from low altitudes
added support for logging pre and post filtered FFT data
support triple-notch harmonic notch filter
support up to 32 actuators (with SERVO_32_ENABLE parameter)
support EFI input over DroneCAN
by default only run notch filter on first IMU
added ESC_TLM_MAV_OFS parameter for mapping ESCs to MAVLink ESC telemetry
added Q_NAVALT_MIN for quadplane takeoff
added ICE redline governor
added in-flight FFT notch tuning option
added Sagetech ADSB support
added INS_HNTCH_FM_RAT parameter for handling under-hover throttle
improvements to filtering on ICM42xxx IMUs
added option parameters to NAV_VTOL_LAND mission item for fixed wing approach
Please report flight tests of the 4.3.0beta series in this forum. Both good and bad results are welcome.
Happy flying!