the main thing is that pitch flips look strange to me in the log because roll values seem to flip too. But if one looks at the RCin only 1(throttle) and 3(pitch) were used to pitch flip.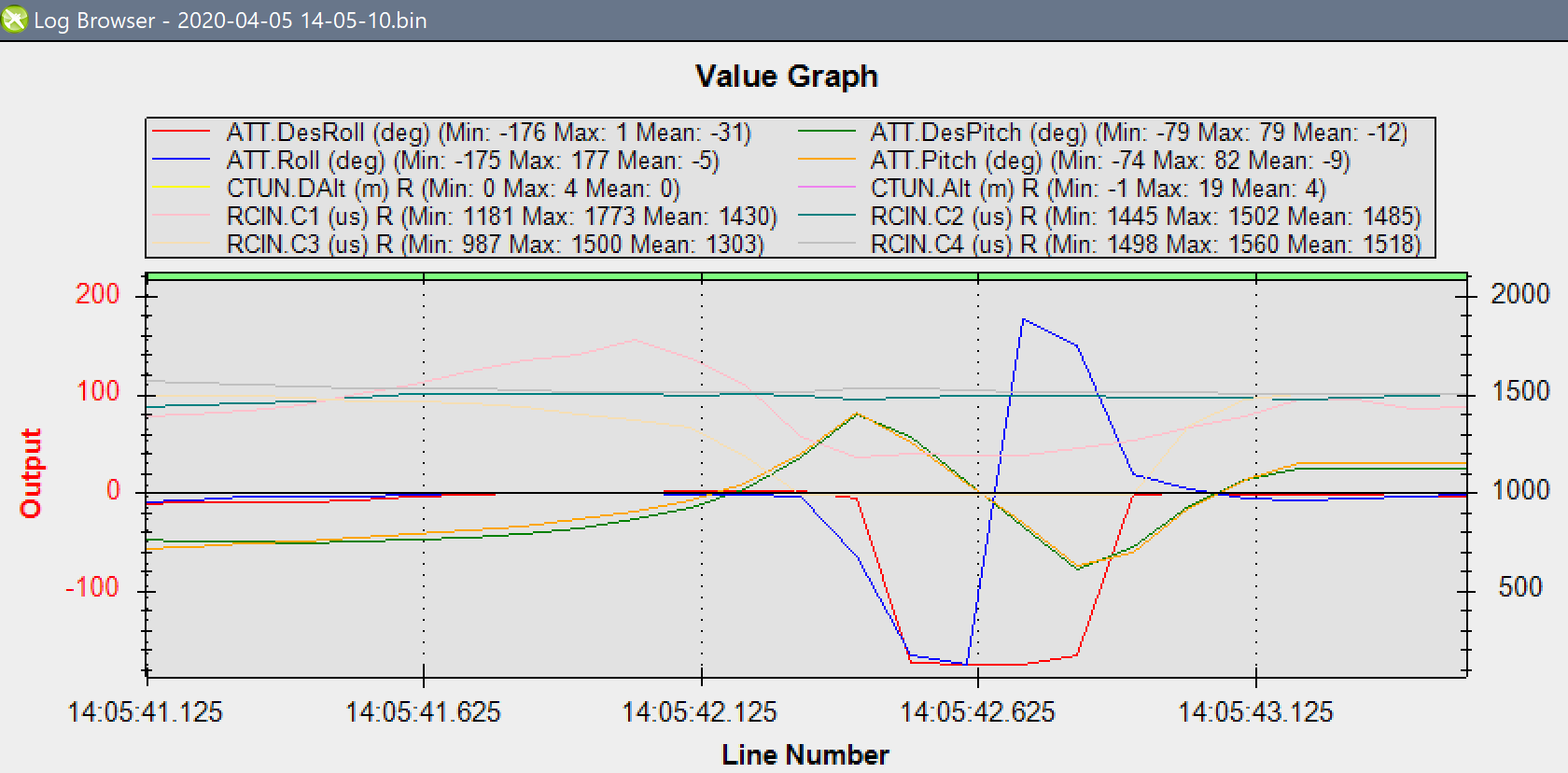 And for roll flips it's like I would expect. 1(throttle) and 2(roll) sticks were moved and the roll values do what is expected. The pitch values stay close to neutral which is also ok.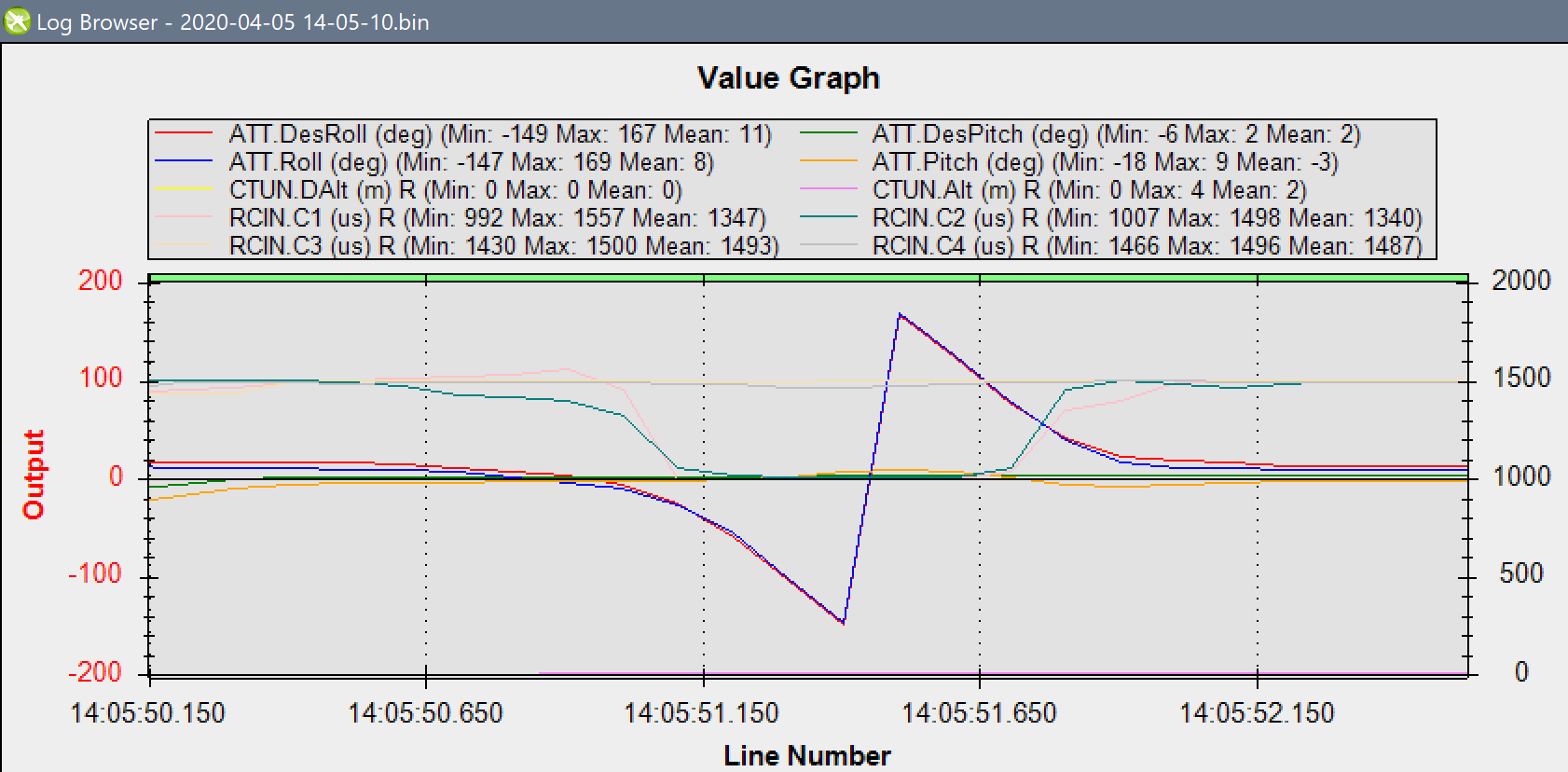 But what happens when pitch flipping???