Using Arducopter 3.6.8 (SingleCopter)
To fit the airframe better I had to mount the Pixracer pointing up. I set the AHRS_ORIENTATION to 24 for Pitch 90 degrees and all functions work correctly.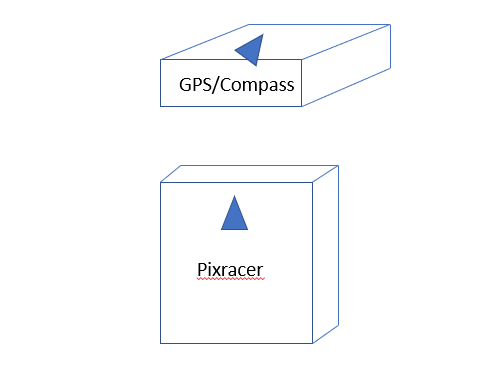 I am using an mRobotics GPS/Compass unit and found that I get high offset values from a compass calibration procedure. I have no orientation configured for the compass; just straight ahead.

Could the high offsets be caused by the fact that the flight controller and the compass are in different orientations?
(I've got good spacing and even a copper shield keeping RF from the other electronics away from the compass, and I calibrated out in an open field).
Thanks,
Paul