Hello,
We want to use auto mode indoors without GPS using beacon of Marvelmind.
We followed this manual.

So we got 3D FIX. But at the same time, the EKF turns red. I don't know if this is normal.
The main problem is that the propeller doesn't spin.
When i try to arming, the phrase 'Arm: Compass not healthy' appears.
But the motor has a melody when it is arming. However, the motor does not spin when throttle is raised up. And the screen is also DISARMED.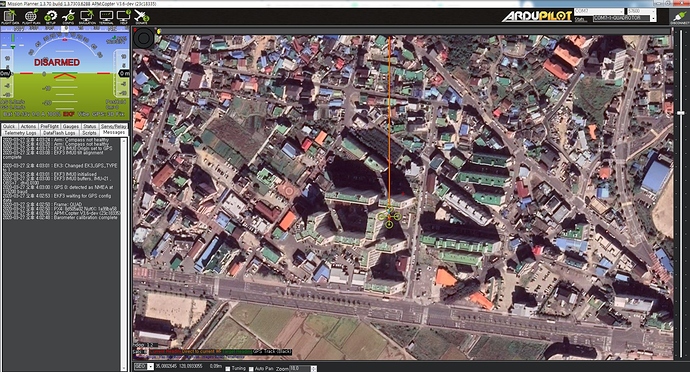 Can I get some help on this?
Thank you…