Hello,
I just flashed my Pixhawk 4 with Copter 3.6.1 using Mission Planner. However, when I connect the battery to my power module, I don't get a voltage reading. I wired up my Pixhawk properly according to this Document. I have also read this article about how to set power modules in Mission Planner. Here is what my screen looks like, indicating no voltage readings: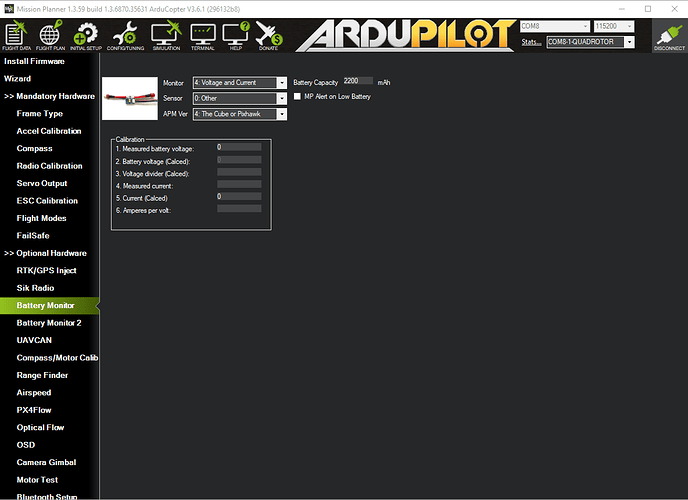 I tried different batteries to ranging in different cells and capacitance.
I know it isn't a hardware issue because when I flashed the board with PX4 using QGroundControl, I get proper readings. Here is what it looked like: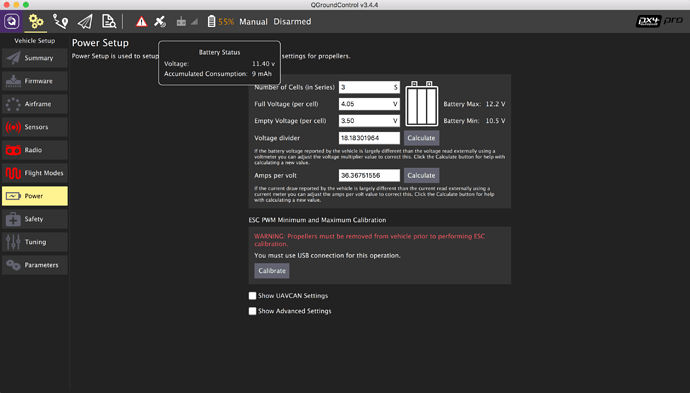 Is this a bug in Ardupilot or Mission Planner? Or am I not setting it up properly?
Thanks!