Hi, I'm using a new Pixhawk 2, but the out-of-the-box cables don't fit my existing power module or telemetry module. I can't identify the connectors in order to buy any other cables, and I don't want to butcher the Pixhawk 2 cables unless I'm certain I won't blow it up!
I know the Pixhawk 2 has different connectors to the Pixhawk 1 at the flight controller end - that's not the problem.
The "POWER CABLE" has a beige 6-pin connector which I think is called a DF13, whose pins are square in cross-section. My power module also has 6 pins but the connector is slightly different, with rectangular shaped pins and different lugs on the outside. The power module cable also has only 1 red wire, the Pixhawk 2 cable has 2. Pic attached.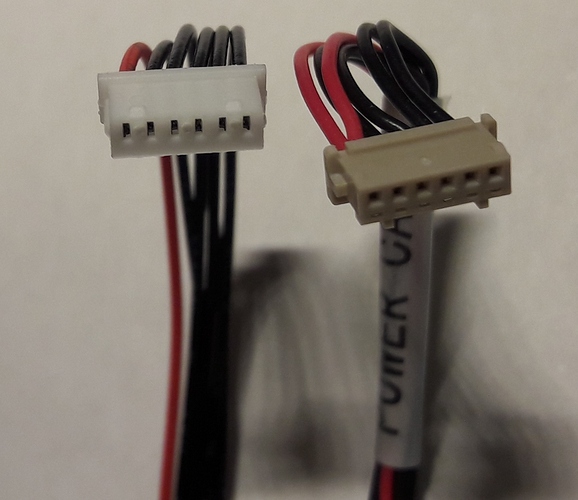 I can't use the Pixhawk 2 power module because it is only 30A. I have 2 brands of 90A power modules, but both have this rectangular pin style connector. The telemetry modules have exactly the same problem - DF13 connectors on the Pixhawk 2 cables, but rectangular pin style connectors on the modules.
Does anyone know what this rectangular style pin connector is called? Does anywhere sell pre-made cables to fix this? It seems strange that the Pixhawk 2 guys have supplied cables that aren't compatible with anything!
Thanks.