I'm trying to recreate ArduPlane's basic PID flight controller algorithms for my custom Arduio/Teensy plane.
I've decided to look into implementing a pitch controller first and then move on to roll and yaw. I was able to find the attached picture of ArduPlane's pitch controller diagram. I'm able to understand how to implement all of the pieces except for the input "AirspeedScaler".
My question: Is "AirspeedScaler" a global constant defined somewhere (if so, what is the value?) or is it user defined (if so, what are the value limits)?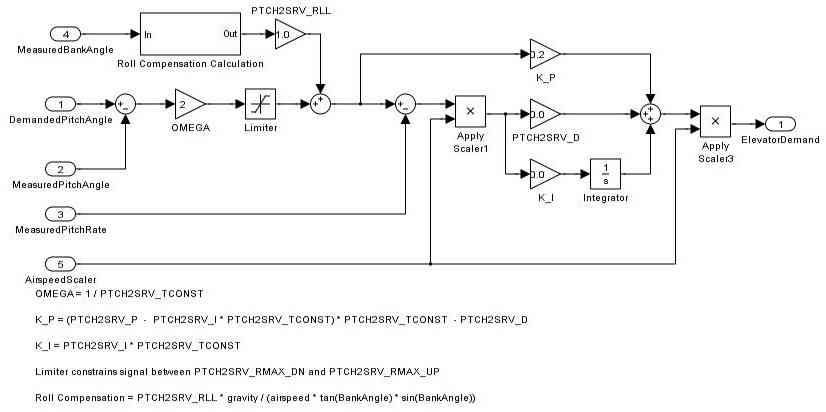 I'd look in the source code, but I know from previous experiences that ArduPilot is written/structured in a way that is very difficult for someone new to the codebase like me to understand/find things, lol.